Brandi Glanville Says Kim Richards Was Drowning Her in Hot Tub Fight
But a particular source couldn't disagree more.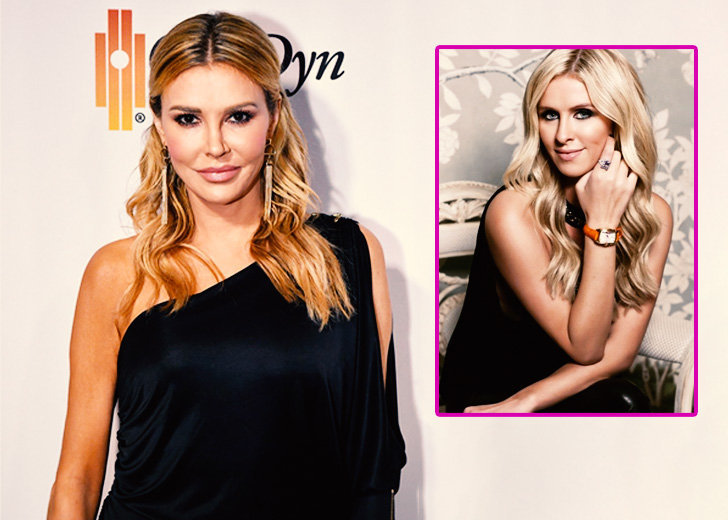 The Real Housewives of Beverly Hills star Brandi Glanville and her former co-star Kim Richards aren't on friendly terms.
On the latest episode of Bravo's Chat Room on August 18, 2021, the show's host Porsha Williams asked Glanville about the co-stars she was and wasn't in touch with from season 5. 
The reality star revealed she was no longer communicating with Richards and cited the reason as a hot tub altercation.
Glanville mentioned how she and Richards were best friends and cited they would be best friends again before spilling the beans on what destroyed their friendship — a fight in a sizzling hot tub.
The California native alleged Richards was drowning her. 
The hot tub fight, it literally was like, 'Where are the cameras?' She was drowning me. But, we were having fun. 
After recounting the friendly feud, Glanville shared she didn't know what went downhill after that. Then, hinting at their estranged relationship, she reiterated they weren't speaking to one another. 
A Little Exaggeration
As soon as Glanville's interview aired on Bravo TV, Entertainment Tonight published a report with a surprising twist.
According to information collected through a close source, Glanville and Richards found themselves in a situation that transitioned into "a bit of a vicious fight, but all in good fun."
The source remarked that the hot tub only had about two feet of water, and Richards couldn't have tried to drown her. The insider noted that Glanville's statements were a bit of an exaggeration.
As per the report, the hot tub fight had taken place in a friendly notion a year ago. However, it remains unclear what the then-best friends fought over. 
Their Previous Feud 
Glanville has been in a rift with Richards since late 2020. The 48-year-old talked about the feud on her Unfiltered podcast, stating Richards was upset about the rumors regarding their alleged intimate relationship.
The mother-of-two even urged her followers to stop disseminating the rumor through a Twitter post in November 2020. She wrote,
She is one of my best friends & that's it. This is hurting our friendship please STOP!!
Though their friendship appears to be treading choppy waters, Glanville has always denied feuding with Richards. On April 22, 2021, she took to Twitter to claim she would always love her former co-star.
Stating that they weren't fighting, the television personality clarified that they were only out of touch. She also mentioned that she hadn't heard from Richards since New Year's Eve and didn't know what was happening. 
While Glanville frequently mentions their friendship in interviews or socials, Richards has never commented on the matters. Instead, it seems like the 56-year-old is busy with her tell-all memoir. The book is slated for release on October 15, 2021.