Bradley Whitford's Wife Amy Landecker Didn't Have Good First Impression of Him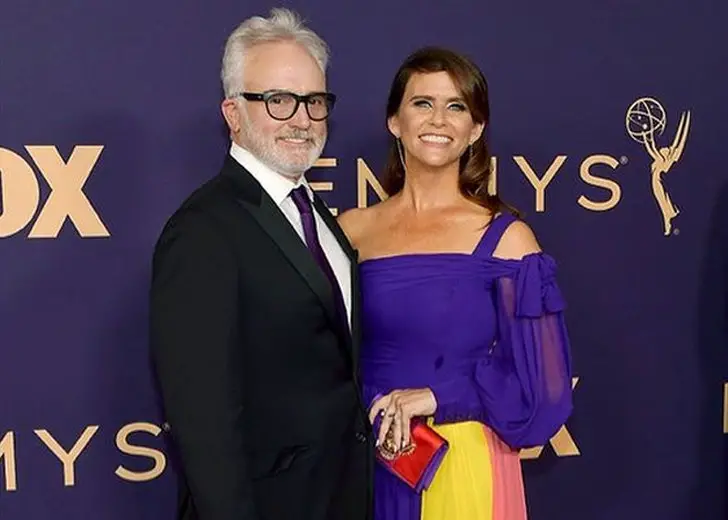 After his failed marriage to actress Jane Kaczmarek, actor Bradley Whitford is presently relishing a happy marriage with his second wife, Amy Landecker.
Interestingly, the two didn't have a great start to their relationship, as Landecker, an actress renowned for her role as Sarah Pfefferman on Transparent, wasn't impressed by the actor when they first came across each other.
Bradley Whitford and Wife Amy Landecker's Beginning
Speaking with People during Amazon's Golden Globe Celebration at the Beverly Hilton Stardust Ballroom in January 2016, the actor's wife shared that she and Whitford hadn't had love at first sight.
Instead, she thought he was "a cocky actor boy" for around a year when they were only friends.
"I knew Bradley for a year before we dated," she stated while adding, "...and I wasn't really that interested."
Landecker further stated that she had lately learned if she didn't like someone at first, that was a sign that they are perfect for her.
That said, the diva alluded to the fact that she became the happiest, more than she was ever before, after dating Whitford.
The now-married couple first met one another on the set of Transparent in 2015.
In the comedy-drama television series, Landecker played the lead character of Sarah, while Whitford was a recurring cast, playing the roles of Marcy and Magnus Hirschfeld.
Bradley Whitford and Amy Landecker's Marriage
Whitford and his wife Landecker, who began dating in the summer of 2015, became engaged in March 2018.
The news broke out when the couple attended the 11th Annual Celebration of the 2018 Female Oscar Nominees at Crustacean in Beverly Hills. The actress was photographed wearing a diamond sparkler on her ring finger.
A year later, in July 2019, the two eventually tied the knot in an intimate ceremony.
Confirming the news, Whitford tweeted, "In a shocking, totally unearned plot twist, Commander Lawrence married Mrs. McKenzie today in Santa Barbara. The shark may have been jumped, but the couple is thrilled."

Bradley Whitford and his wife Amy Landecker clicked at their wedding. (Photo: Twitter)
His tweet also accompanied a photo of the pair with their dogs. Moreover, the actress sported a simple blue dress and clutched a bouquet, while the actor donned a sports coat and leaned into his bride.
Landecker's rep later confirmed to People that the two were wed by political activist Ady Barkan at the Santa Barbara courthouse with their kids — from their previous relationships — and dogs, Izzy and Otis, by their side.
The Couple's Previous Relationships
Both Whitford and Landecker were married to their respective ex-partners before they began their relationship.
The West Wing actor was married to actress Kaczmarek from August 1992 to October 2010.
The former couple welcomed three children together: Frances Genevieve, George Edward, and Mary Louisa.
But the marriage dissolved when they announced that they were divorcing after 16 years of marriage in June 2009. The divorce was finalized in October 2010.
As for Whitford's wife Landecker, the actress was married to musical artist Jackson Lynch, with whom she has a daughter. She divorced her ex-husband in 2011.