Who Is Bonnie Wright's Boyfriend? Inside Her Relationship History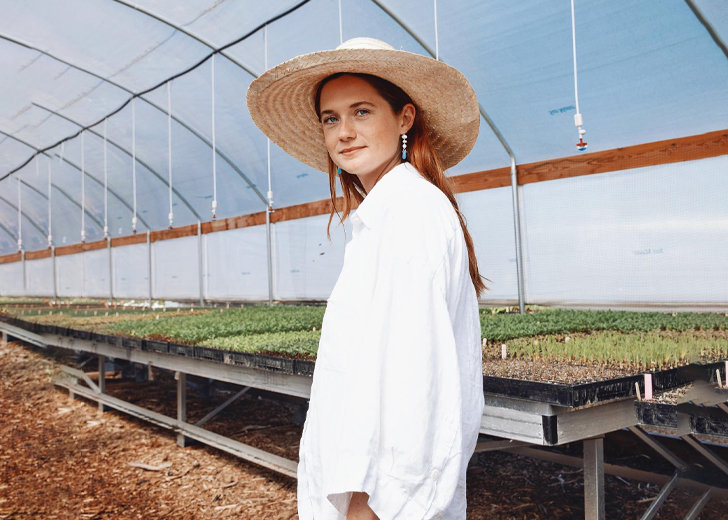 Bonnie Wright prefers to keep her personal life private. As a result, not much is known about her boyfriend or husband. 
There is little to no information about the Harry Potter star's love life. Everything we know about her personal life is from her social media, where she shares rare glimpses of her beau. 
Bonnie Wright and Her Boyfriend 
Wright is currently in a relationship with a guy named Andrew. It is unknown when the two actually started dating. 
Before November 2020, Wright posted pictures hinting she had a boyfriend on her Instagram. She often uploaded snippets with her beau but did not reveal his face.
The actress first posted her boyfriend on November 18, 2020. She uploaded a picture of Andrew alongside their dog where the dog slightly hides Andrew's face. 

Bonnie Wright's boyfriend, Andrew, posing for a picture with their dog. (Source: Instagram)
On the caption, Wright wrote "happy birthday andrew" and adorned it with two small heart emojis. Since then, she has uploaded pictures of her partner, gushing about how much she loves her. 
She also has given adorable nicknames to her boyfriend, like her "sun and moon." Moreover, she has credited Andrew for making her life a lot better.
From going on trips to meeting each other's family, Wright has uploaded it all on her Instagram. But Wright has not revealed who Andrew really is. 
It is unknown what he does and how the two met each other. Similarly, he is also not present on social media. 
Moreover, it is unknown if the two are married or not. But it seems like the two are happy with each other, and their relationship is going strong. 

The actress taking a selfie with her boyfriend Andrew. (Source: Instagram)
Bonnie Wright and Jamie Campbell Bower
Before Andrew, Wright was linked with two men. First was Jamie Campbell Bower, who she met in the set of Harry Potter and the Deathly Hallows: Part 1 in February 2010.
Bower played the role of young Gellert Grindelwald and later reprised his role in the franchise's spin-off, Fantastic Beasts: The Crimes of Grindelwald.
Wright portrayed Ginny Weasley, who was the sister of Ron Weasley and wife to Harry Potter. Back then, the actress had been playing the role of Ginny for almost a decade. 
The two started dating shortly after meeting one another, and six months later, in April 2011, the pair were engaged to be married. But unfortunately, their relationship did not work out. 
Daily Mail reported their split and confirmed that it was "amicable." Similarly, they said that Bower was "heartbroken" following the breakup. 

Bonnie Wright posing for a picture. (Source: Instagram)
When they were together, they lived in a London townhouse. However, after their breakup, Wright moved out of their shared townhouse.
Bower later starred in Mortal Instruments alongside Lily Collins, and the two dated for a while. According to Otakukart, Wright started dating Simon Hammerstein, a club owner, when her ex dated Collins.
In 2013, Wright was linked with musician Jacob Artist. The two were quite public with their relationship since they made red carpet appearances together. 
Similarly, the two also starred in the 2013 movie After the Dark. But once again, their relationship did not work out. 
As a result, they parted ways in mid-2014. Following Artist, the only person Wright has been together with, at least in the eyes of the public, is Andrew.