Bobby Portis Isn't Worried about Lowering His Salary — Says He Saved throughout His Career
Bobby Portis took a gamble when he signed with the Milwaukee Bucks at a discounted payout. However, the baller confessed that it was the best decision he ever made.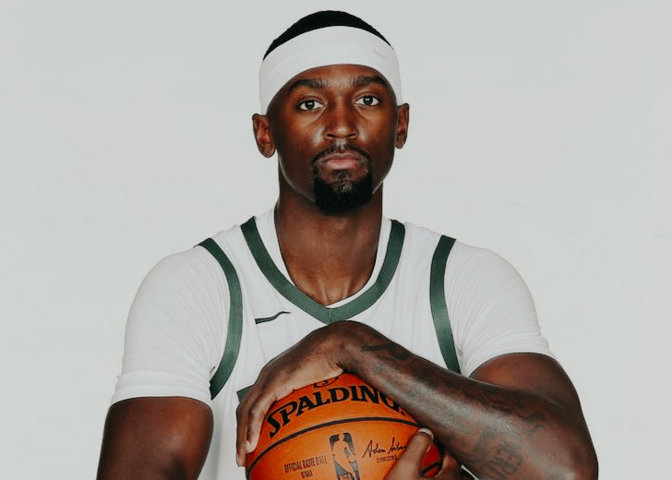 In a recent sitdown with The Athletic, Milwaukee Bucks forward Bobby Portis disclosed that the Knicks offered him a new contract after turning down his $15.75 million team option. 
He chose to go with the Bucks even though that choice meant his pockets might not be as well padded. However, getting a pay raise is less of a concern to the NBA star who plans to make things work in the long run. 
Portis Has It All Planned Out
Right out the gate, the Bucks got Portis to sign using the bi-annual exception, which resulted in him getting only $3.6 million in the 2020/21 season. 
Portis admitted to the outlet that the discounted salary "wasn't the biggest issue" in the grand scheme of things. He had apparently saved enough money on the side throughout his career as a sportsman to make the modest pay work. 
After playing for high-paying teams for a few years, his preference aligned with his will to show that he could contribute as a serious contender. He added that he planned to be in court for another decade or so. 
He also explained that this decision came down to investing some time in building a reputation. He said, 
I wanted to use this year as a get-back year for me just to get my name back. An investment year. And so far, so good. It's one of the best decisions of my career so far.
Giannis Antetokounmpo Gave Him a Helping Hand
During the same interaction, the Bucks forward also disclosed how he landed a deal with the Bucks. He began the free-agent talks with his team last offseason when he called Giannis Antetokounmpo. 
Portis told Antetokounmpo that he was willing to come out to help the team, and so the Greek basketball star carried Portis's words to "the boss," and asked them to get Portis onboard. 
Portis admitted he wasn't very well acquainted with Antetokounmpo, but when he reached out, Antetokounmpo responded, and Portis appreciated the gesture.
No Regret Over Leaving the Bulls
Portis also credited his former team for not making it to the playoffs as a deciding factor to entice him into taking a discount to play for a winning team. 
Not making it to the playoffs in his early years meant that he'd be going on a trip with his family, traveling, or working out in different locations. But, when his team wasn't invited to the bubble this season, he had to stay at home from March to November. 
"No NBA games to play in, just straight working out," he said, "Watching the other teams that were invited in the bubble from home, that's what really did it for me."
However, looking back, the professional baller showed signs of regret over not extending his contract with the Bulls prior to his fourth NBA season in 2018.
K.C. Johnson, the Bulls insider for NBCS Chicago, had revealed back in 2019 that the Bulls offered Portis a multi-year extension with a $40-50 million payout over the course of the contract. 
While the Bucks baller appears to have a steady grasp over his finances, no official word on his net worth is available yet.