Why Bobby Cannavale Has Not Made Rose Byrne His Wife Yet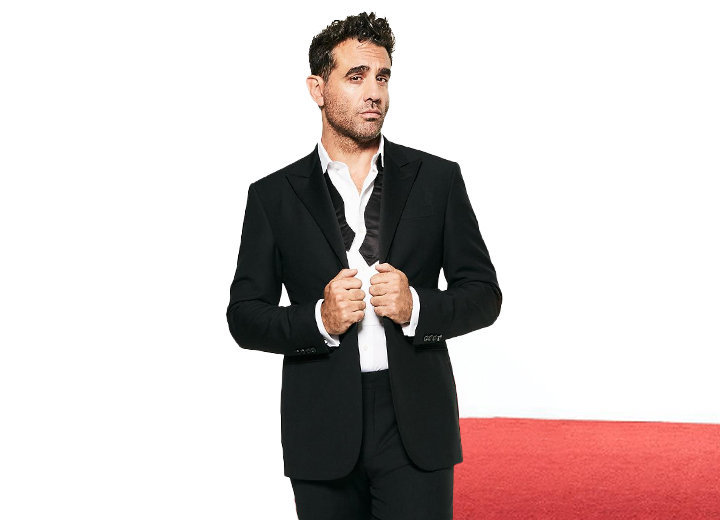 Bobby Cannavale has been dating Rose Byrne since 2012.
For the unversed, Cannavale was married to actress and director Jenny Lumet from 1993 to 2004. He had his first child, Jake Cannavale, with his ex wife when he was still a struggling actor.
Despite their past, the father-of-one and Byrne connected when they met through mutual friends while the latter was acting in the series Damages.
Since then, they have acted in various projects and appeared at events as a couple, showing great chemistry both on and off camera. Yet, nearly ten years into the relationship and two children later, they have not exchanged vows. But why not?
Bobby Cannavale and Rose Byrne Waiting for the Right Time
Cannavale and Byrne started their family before marriage. Their first son, Rocco Robin Cannavale, was born in 2016, and the second, Rafa Cannavale, was born in 2017. 
While they are already parents to two kids, they have not let go of the wedding idea to date. The Adult Beginner couple wants to get married. In multiple interviews, Byrne has said she respects people's views on the importance of marriage and loves weddings.
So it's not like they do not want to get married. They just could not. In a 2021 interview with the Sunday Morning Herald, Byrne shared something comes in their way every time they plan the wedding.
In the late 2010s, it was the birth of their son, and in the 2020s, the pandemic. "I keep going, 'Let's get around to it, let's do it.' And then, you know, you have a baby, and then, oh, there's another baby, we didn't do it, we'll do it, then – no! Pandemic," she explained about not finding a convenient date.  
Nevertheless, they make a great team. After the pandemic hit in 2020, Cannavale and Byrne, with their children, fled their Brooklyn home and rented a house in Sydney. They felt unsafe and stuck as the city took time to understand the disease.
"It was scary, trying to figure out how to get out and be safe. And no one knew anything, right? We were all in this boat of, 'What is this?' It was a very, very weird atmosphere in the city," Byrne shared how Broadway closed and made them realize the gravity of the situation.  
After a while, their friends and known people started contracting the virus, which firmly made them move for the time being.
"All of a sudden there was this tsunami, tidal wave, of this fearsome thing coming, then it just arrived and it was like, 'Whoa.' Then people we knew started to get it. Bobby lost friends," she told Vulture in 2021. 
Bobby Cannavale and Rose Byrne Call Each Other Husband and Wife
Despite being unmarried, the couple does not hesitate to call each other their husband or wife.
After a decade of togetherness, they found comfort and amenity in addressing one another as if they were already a married couple. "I hate all the other words!, It's just easier to say husband and wife," Byrne and Cannavan shared about their comfort rooting from the intention to marry one day. 

Cannavale photographed with Rose Byrne at a red carpet event in 2013. (Photo: Bobby Cannavale/Instagram)
Further, Cannavan confessed that any other form of identification did not suit their relationship.
Calling her his girlfriend was too young for them, making his partner feel too distant. But introducing her as his wife did not interpose any questions. "I haven't found a better word for it, to be honest. People don't ask questions when you say, It's my wife," he disclosed in 2020. 
On the contrary, Cannavan fantasizes about being called her boyfriend when they are old and still together. "Imagine, I'll be 90 and she'll be like, 'This is my 90-year-old boyfriend,' by the way, 'Bobby.' You ever see a 90-year-old Bobby? It's hot!"