Bob Weir's Daughters Are All Grown Up — Meet Them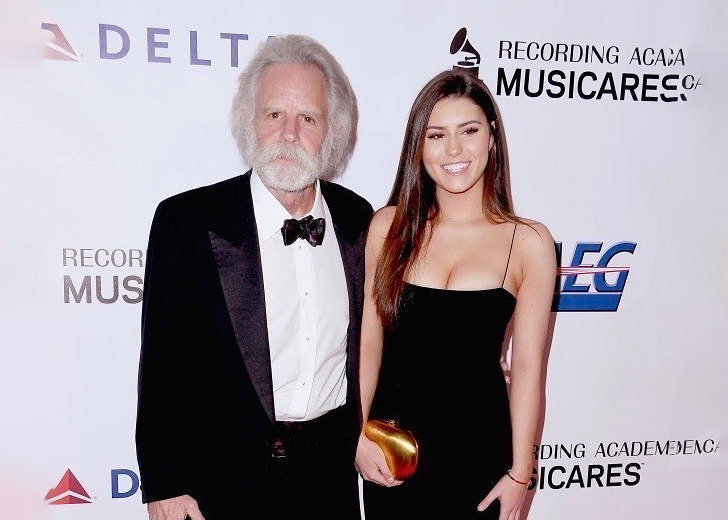 Bob Wier, in his documentary, The Other One: The Long Strange Trip of Bob Weir, confessed that he spent 30 years "shopping around" before he finally settled down with his wife, Natascha. 
Those were the 30 years spent after he met his wife, that is.
He met his wife for the first time when he was a 15-year-old, and already a rockstar. She had snuck backstage after a show. 
Still, the couple claimed that the relationship was platonic until much later in life, and they only got together when Weir was "edging towards 50."
Despite the relationship taking its sweet time to blossom, the couple has since become parents to two beautiful children who have both grown to adults pursuing their own paths in life. 
Meet the Wier daughters!
Monet Weir
The elder of the Weir daughters, Monet Weir, has followed her father into stardom, albeit through a path she carved out for herself. 
Starting out as a model and eventually landing a collaboration with Victoria's Secret, Monet is a bonafide celebrity in her own right. 
Not to mention the massive following she commands on Instagram — 76.2 thousand and counting. 
Talking to Live for Live Music, the starlet explained that although she stepped into the public sphere as a model, modeling wasn't something she wanted to do long term. 
She confessed that she wouldn't say no to a few brands here and there, but expressed that she primarily wanted to pursue a career in acting. 
Monet also shared that she felt the need to slow down on social media as well.
From her perspective, she found that establishing oneself as a professional in one field, say as a model or social media influencer, would make it harder for her to find footing in another, i.e. acting. 
Chloe Weir
The younger of the Weir daughters, Chloe Weir, has also leaned into her artistic abilities. 
As of this writing, the most that anyone has seen of the youngest of the rockstar's daughters is on her blogging site, which she has aptly named My Site. 
The site flaunts the youngster's photography skills to the fullest with several of the photos she took while she was with her dad on the road. 

Bob Weir with his wife Natascha and daughter Chloe (Source: Instagram)
Each picture tells its own story, an expert of which, she presents in the captions alongside the photos.
Of course, unlike most other blogging sites, Chloe has put together pages over pages of interviews and the stories behind her legendary father's songs. 
Needless to say, both Bob and his dear wife are incredibly proud of their daughters.
One occasion where the loving wife and mother of two voiced her pride for the younger of her two children was on the day of her high school graduation. 
Natascha put up a post on her Instagram that featured her with Bob and Chloe, where the daughter was dressed for her graduation — a black robe and the mortarboard hat.