Is Bob Barker Still Alive? A Look into His History of Health Issues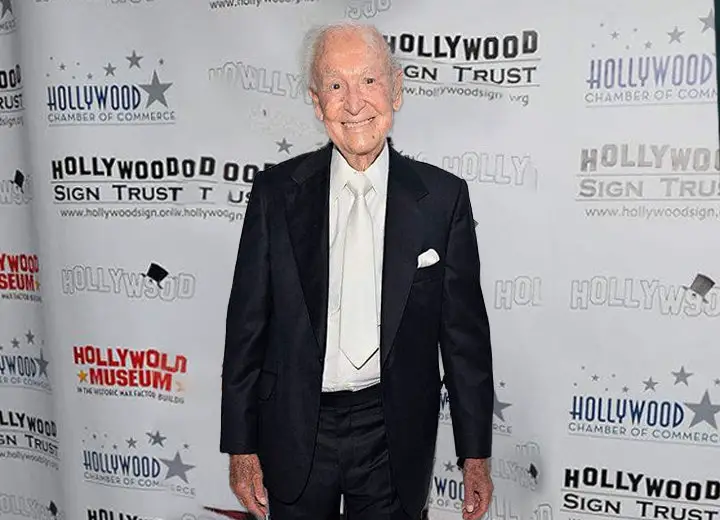 Bob Barker is one of TV's most-celebrated personalities. Often compared to Alex Trebek for his uniqueness and longevity, he is a role model for many people to follow in the entertainment industry.
Barker is celebrated by people of all walks of life who watched him day-in-day-out on The Price is Right. He only left in 2007, leaving Drew Carey to take over the game show.
Since then, he has laid low without many appearances on mainstream media. This has led to people asking if he is still alive. There even was a death rumor about the celebrated host a few years ago. But did it hold any truth?
Is Bob Barker Still Alive?
In short, yes. Barker is very much alive. But his inactivity in recent times has led people to wonder if anything has happened to him.
This curiosity even led to an unfounded death hoax about Barker being circulated widely on the internet.
Never can remember if Bob Barker is alive or dead — Ricky Smith (@Rickonia) December 12, 2016
In July 2017, a questionable media source published an article that claimed the former Price Is Right host had died because of a head injury he sustained at home. The article claimed he had "split his head open" during the accident, rushed to the hospital, and pronounced dead hours later.
This created a frenzy on social media, and people ran with the news without actually ascertaining if it was true. Many flooded Twitter with "RIP" messages and wrote of their fond memories regarding Barker.
While the claims about his death were false, the article was not a complete fabrication. It piggybacked on a recent-at-the-time, real accident Barker had gotten himself into — a non-fatal head injury.
Bob Barker's Cancer, other Health Issues, and Secret to a Long Life
Barker, his fans will know, is prone to small accidents and bouts with health issues. However, he has never had a life-threatening health issue in his 98 years on earth.
Born on December 12, 1923, in Mission, South Dakota, the legendary game show host spent most of his childhood evading the heat of his home state.
"As a kid in South Dakota, we took our shirts off when school let out and didn't put them on until school started in the fall," he told Esquire in 2007. "I'd go swimming five or six times a day."

Bob Barker guest-hosting 'WWE' in September 2009. (Photo: Wikimedia Commons)
He also loved getting tanned and spent over three hours each day just getting a tan. All these would, however, later come back to haunt him.
"I get skin cancers from my misspent life," he confessed during the interview. Barker has had mild bouts with skin cancer throughout his adult life.
The host used to get precancerous growths in his body removed every three months and said it was "all worth it." He also advocates regular visits to the dermatologist.
In 1999, he had an issue with a blocked left carotid artery but underwent carotid endarterectomy to remove the obstruction and returned to work within a month. He again experienced a stroke in May 2002 and underwent prostate surgery in July 2002.
Barker had a minor accident in his Los Angeles home in October 2015, tripping and falling on a sidewalk. Two police officers who witnessed the fall called an ambulance. At the hospital, he was released after getting his forehead stitched.
Then, in June 2017, he again slipped and hit his head at home. He was rushed to the hospital by his maid but was told this wasn't as serious a fall as his previous one. Media and people, however, made up stories that this injury proved fatal.
Hey.

Bob Barker is still alive.

Well that's my mind blown for the day. — Allison M. Dickson 🌻 (@MsAllieD) July 18, 2022
More recently, he had severe back pains and was rushed to the hospital in October and November 2018.
Despite all these complications, Barker has lived a long, full life. A lifelong animal rights advocate, he credits vegetarianism and karate training with Chuck Norris for this.
He did karate until he was 70. After that, his workout comprised light cardio and weight-lifting.