Blair Underwood Is a Doting Father to Three Kids — Two Sons and a Daughter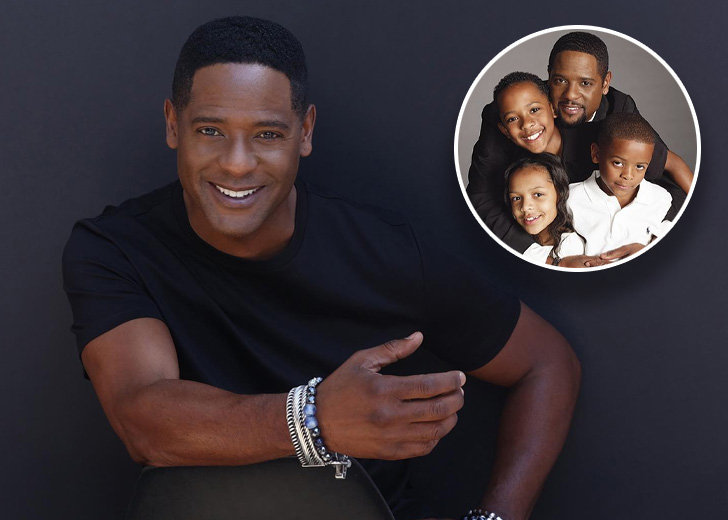 Blair Underwood is a proud father to three kids. He shares two sons and a daughter with his former wife, Desiree DaCosta.
The pair were married for 27 years before announcing that they were getting a divorce on May 30, 2021. Despite being separated, the couple said they would remain close for the sake of their children.
Underwood and DaCosta are doting parents who are active in their kids' life. They often post pictures of their children and gush about how much they love their babies.

Blair Underwood shares two sons, Paris and Blake, and a daughter Brielle, with his former wife, Desiree DaCosta. (Source: Instagram)
As of 2022, the three Underwood children are grown up. Here is everything we know about them.
Blair Underwood's Three Kids
Paris is Underwood's oldest son out of three children. He looks to be a business-savvy individual, having graduated from the University of Southern California Marshall School of Business.
Through several internships, Paris has gained experience in manufacturing and retail. Similarly, according to his LinkedIn, it seems like Paris will be following in his parents' footsteps in the entertainment industry.
He has extensive expertise as a radio broadcaster and a street team deputy director. He also has eight years of expertise as a music producer in Ableton Live, as well as talents in television production.
Currently, his Instagram bio reads "Producer," and Paris has uploaded several highlights of his music.
Underwood's second of three kids is his one and only daughter, Brielle.
She also graduated from the University of Southern California, like her older brother.
Blake is the youngest of three Underwood children.
Underwood's daughter and youngest son's accomplishments remain unknown to the public. But, given their talented and distinguished family, it won't be a surprise if the two kids are similarly gifted in their various careers.
Blair Underwood and Desiree DaCosta's Divorce
Underwood and DaCosta announced their separation via a joint statement on Instagram. In a lengthy statement, they revealed that they were ending their marriage of 27 years in a divorce to grow individually and collectively.
They said their marriage was a beautiful journey and their proudest achievements were their sons and daughter. They said, "We continue to be awed and humbled by the blessings of parenting."
They confirmed they would always put their kids' interests first despite the divorce. Similarly, even though they were separated, Underwood and DaCosta said they would "continue to be the best friends."
Being separated did not mean that the pair would be completely out of touch with one another. On the contrary, as the duo embarked on a new chapter in their lives, the couple admitted they had "utmost respect for one another."
At last, the pair thanked their fans and followers for supporting them throughout these years. They ended their statement by asking for privacy as they navigated their life "during this new season of change."