Blac Chyna's Mom Creates GoFundMe to Appeal for New Trial against the Kardashians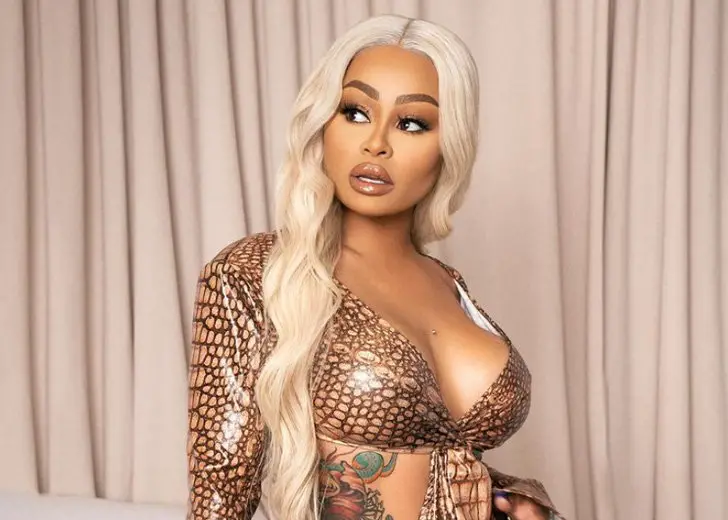 Blac Chyna's mom, Tokyo Toni, isn't going down without a fight.
The model lost her defamation lawsuit against the Kardashians, and the final verdict left her with no monetary damages awarded. However, her mother isn't impressed by the judgment.
So, she has sought the public's help in getting her justice. Toni, whose real name is Shalana Hunter, has created a GoFundMe fundraiser to gather up dollars to take the case to a higher court for a new trial.
Blac Chyna's Mom Tokyo Toni Sets up GoFundMe
On May 3, 2022, Toni's GoFundMe fundraiser page first went live. The page titled "Cheering for Blac Chyna," does not have much to read as of now.
Previously, as reported by Radar Online, the page read, "I am Shalana Hunter BKA Tokyo Toni. I would like to appeal to the courts this Go Fund MeFundraiser to help my daughter, Angela R. White BKA Blac Chyna financially in this endeavor to get justice."
Further, it claimed that an appeal for a new trial was coming soon. Now, these have been removed.

Blac Chyna's mom Tokyo Toni started a GoFundMe to cover the legal fees for a new trial against the Kardashians. (Photo: GoFundMe)
As for the amount Toni seeks to raise, it's set at $400 thousand. At the time of this writing, only $635 has been raised.
This isn't surprising, as Chyna's lawyer said they had plans to appeal the decision after the verdict had been delivered. The model didn't even look that fazed after losing the case.
People reported on May 2 saying Chyna did not have a visible reaction to the ruling, and she did not talk to the media outside the courtroom after being stopped by the sheriff.
Blac Chyna in Good Spirits after $100M Lawsuit Loss
Despite losing the multi-million dollar lawsuit, Chyna did not seem that worried or upset about it. She was actually upbeat just a day after the trials ended.
Chyna talked to TMZ and looked to be in a good mood. She told the outlet that the time in the court had been "fun" and, according to TMZ, she wasn't just acting about her high spirits, either.
Further, she also detailed her plans, which included focusing on herself, her music, her brand, and her kids.
Chyna hit the Kardashians with the $100 million case in 2017, claiming the family had sabotaged her reality show with E!, Rob & Chyna. In her filings, she claimed that her then-boyfriend Rob Kardashian's family caused the show to be dropped after having already signed on for a second season.
Adding to these, she also accused the Kardashian family of causing her to lose multiple lucrative deals and the season two paycheck, which was a guaranteed $1 million.
Chyna was also accused of assaulting and threatening to kill Rob, and he was guilty of leaking her explicit pictures on the internet. Before these, however, things were going well between the two.
They started dating in January 2016 and got engaged three months later. And despite the engagement falling apart, they still welcomed a child — daughter Dream — on November 10, 2016.
They parted ways a month later, reconciled, then separated again in February 2017.