In Pictures — Here Are the Cutest Moments of Bindi Irwin With Her Baby
Baby fever alert!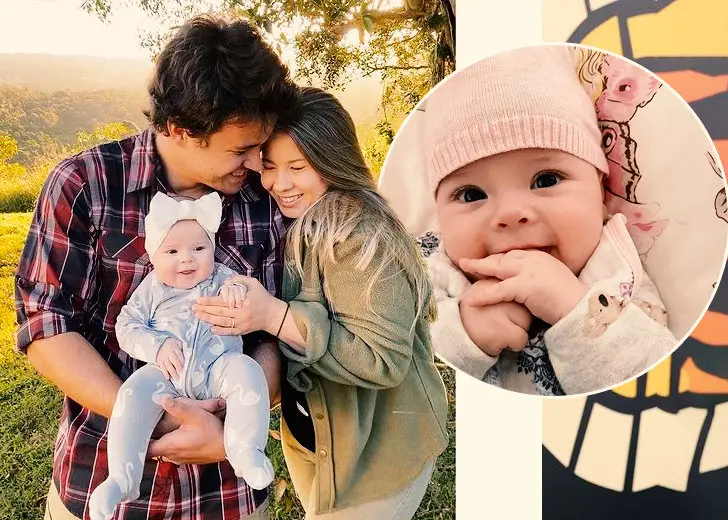 Crikey! It's the Irwins star Bindi Irwin welcomed her first child, daughter Grace Warrior Irwin Powell, with her husband, Chandler Powell, on March 25, 2021.
Since Warrior's arrival, the new mother has been on cloud nine, openly sharing the bliss of motherhood. "I never knew love like this before," she told People in June 2021. 
In the same interview, the Buderim native expressed how she loved every minute of motherhood. She stated she couldn't remember her life before her daughter and noted it was strangely impressive. 
Irwin's adoration and affection towards her daughter is pretty apparent on her Instagram, from which she had taken a brief break in June 2021 to focus on her family and mental health.
Here are a few awe-inspiring pictures of the mother-daughter duo that might let you catch up with the picture-perfect family.  
In Safe Hands
The first picture that deserves to be on the list is, without question, Grace's first picture that made it to the internet. Both Irwin and Powell posted the sweet snap of their family a day after Grace's birth.
The little bundle of joy looked beautiful in the angelic light as she slept in the palms of her parents. Could she look any sweeter? Unbelievably, yes! 
Look At Those Eyes!
On June 21, 2021, Powell took to Instagram to post a monochrome picture featuring Irwin and Grace. The image saw the mother-of-one smiling widely while closing her eyes. She let her black hair loose and carried her 'mini-me' close to her face. 
Her happiness reflected so well in her gesture. But sorry mama, baby Grace won the spotlight. She looked absolutely adorable with her surprised, wide eyes and her pretty bow headbands with polka dots. 
Besides aesthetics, what made the post special was Powell's beautiful message dedicated to Irwin. He heralded her as the strongest and most beautiful person inside and out. 
Making New Friends
The time baby Grace befriended baby kangaroos in their home at the Australia Zoo definitely makes the cut for this list. The Florida native shared a glimpse of the ecstatic moment on his Instagram on July 3, 2021. 
The 23-year-old crouched down on the ground, held her daughter in her lap, and introduced the little girl to a baby kangaroo.
Surprisingly, the infant dealt with the situation professionally, staring back at the little animal and looking cute while at it. She is undoubtedly making her late animal conversationalist grandfather, Steve Irwin, proud. 
Million-Dollar Smile
If the previous pictures haven't already given you baby fever, this will certainly do. Posted by Irwin on August 2, 2021, the image captured Grace's precious smile. 
Grace looked more than adorable while smiling in her cute white onesie, bandana bib, and floral sun hat. Her mother held her close on her lap and smiled, watching her look radiant with joy.
Going by all the pictures, the wildlife conservationist and Grace make a perfect mother-daughter duo with no doubt.