Steve Irwin's Legacy Continues — Bindi Irwin Returns to Instagram with Snaps of Baby Grace Enjoying Wildlife
Bindi Irwin is back on Instagram with extra adorable pictures of her daughter.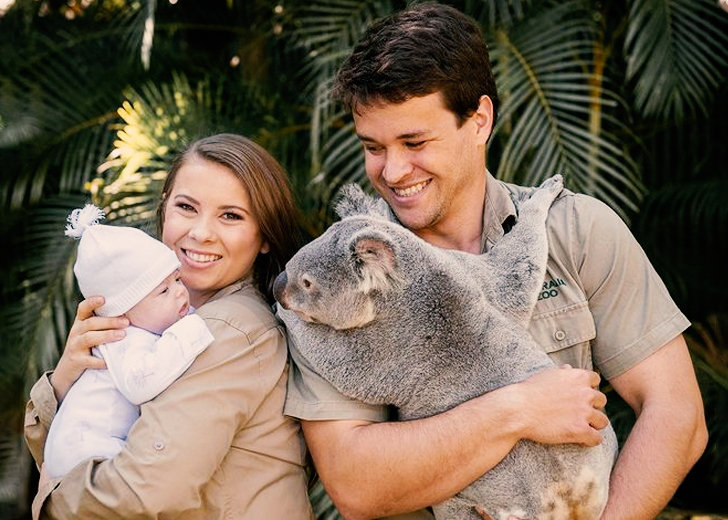 Bindi Irwin returned to Instagram with a gallery of adorable pictures of her daughter Grace Warrior Irwin on July 14, 2021, nearly a month after announcing her break from social media.
On June 21, 2021, Irwin took to Instagram to reveal she was taking a leave from Instagram to focus on her family. Posting a monochrome picture with her daughter, she wrote the sabbatical was to provide time for her little one and family.
Then, she shed light on the importance of mental health care, stating that cognitive issues deserve to be discussed and addressed. The young mother even urged her followers to surround themselves with well-wishers and reach out to helplines if needed. 
Her husband, Chandler Powell, highly supported her decision. He reposted her post and commended her strength for standing up for what was right. He also added she inspired him with her unwavering kindness. 
You are the strongest and most beautiful person inside and out. Grace has an amazing mama to look up to. 
Nearly a month later, Irwin surprised her followers, updating her fans with her daughter's one-month journey. The zookeeper posted a collection of her favorite moments from the break, including pictures of herself, her husband, and her baby girl.
In the caption, she disclosed how Grace had started giggling and loving nature walks while looking for wildlife. The reality star also expressed her disbelief at her daughter being four months old already. 
The gallery included pictures of Grace meeting some baby kangaroos and being surrounded by her family members as they posed outside a special bird exhibit named after her. 
With Grace's budding friendship with wildlife, it's clear that her late grandfather Steve Irwin's legacy as a wildlife conversationalist continues to prosper. 
Bindi Irwin Named Her Baby Girl to Promote Father's Legacy 
Irwin and her husband Powell welcomed their baby daughter on March 25, 2021, their first wedding anniversary. The new parents had decided the name of their kid months earlier.
In an interview with The Bump in February 2021, the Crikey! It's the Irwins star disclosed that her daughter's name would honor her late legendary father, Steve.
In her own words, Steve was the first person to create the term 'Wildlife Warrior.' The word referred to a person who would stand up and speak for those who could not speak for themselves.  
The pair opted to use the term for their daughter and referred to her as Baby Wildlife Warrior. Irwin even mentioned how she knew Grace would forge her own path to make their planet a better place, following her grandfather Steve's legacy.
A true wildlife warrior, Steve spent his life providing sanctuary for animals. He converted the Queensland Reptile and Fauna Park to the now-famous Australia Zoo in 1998, coordinating with his wildlife-loving wife, Terri. 
He got two species named under his name for his dedication — a land snail named Crikey steveirwini and a turtle named Elseya irwini.
Sadly, he succumbed to a deadly wound inflicted by a stingray while filming his show, The Crocodile Hunter, on September 4, 2006.