Inside Rock 'N' Roll Star Billy Idol's Toned Down Life with Girlfriend China Chow
Billy Idol has limited his bad habits to 'red wine and the occasional joint.'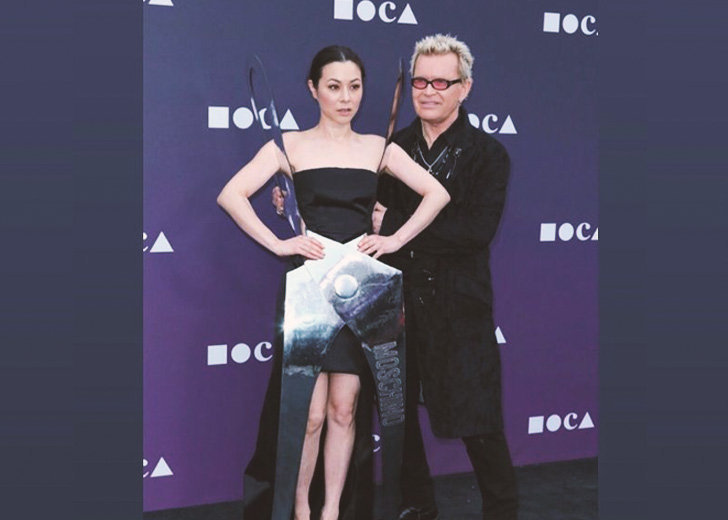 William Michael Albert Broad, better known as Billy Idol, is a famed English musician and actor who first rose to prominence in the 1970s, emerging from the London punk rock scene as the lead singer of the group Generation X.
The 65-year-old saw lows in his long and successful career, especially due to his uncontrolled debauchery around the 1980s.
But at present, Idol manages a much calmer and toned-down life with over half a dozen studio albums, numerous singles, as well as multiple awards wins and nominations under his belt.
The credit also goes to his girlfriend China Chow, 47, whom he has been dating since 2018, for helping him to maintain a composed personality in recent years.
Healthier Life with Girlfriend Chow
In December 2019, Daily Mail reported Idol now lives a healthy life, leaving behind his drug-filled past. The report covered the singer's attendance at the GQ's Men of the Year Celebration as he walked the black carpet in West Hollywood with Chow.
The couple also kissed each other passionately at the event, where Idol wore a pinstripe suit with a matching black shirt and leather shoes. Chow, a British-American actress, rocked a semi-sheer black gown, carrying her belongings in a crocodile-skin clutch bag.
In June, the same year, the singer also sat down with the publication at the MOCA Museum launch and stated that he was focused on cardio in the gym. He admitted that a singer must stay fit and have a ton of breath, which he wanted to have.
"A lot of it is cardio. I have to do a lot of exercise because my stage performance, I don't just stand there. I'm full on engaged and you need all your breath," he added.
Lived in a World of Drugs
Despite his contribution to the music industry, the singer is infamous for his involvement in the 1980s rock culture and living in a world of drugs.
Speaking to the Daily Telegraph in August 2019, Idol recalled his wild days, sharing that being isolated in the world of drugs felt like living in your own dimension. With such feelings, he lived his life like "the world was going to end tomorrow."
The higher you get, the more isolated you are from humanity. I had a great time (being) like that then.
Idol later said doing such things at his age now would be ridiculous. Instead, he claimed he now gets a high from his live performances and has limited his bad habits to "red wine and the occasional joint."
Is Billy Idol Married?
To date, Idol allegedly remains unmarried, which brought along various rumors that he is gay. So much so, he was also linked to having intimate relationships with singer-guitarist Adam Bomb, whom he met in 1985.
But their relationship was never confirmed, nor Idol's dating rumors with any men were proved.
However, his relationship with English singer, dancer, and former Hot Gossip member, Perri Lister, was known publicly. They had a long-term relationship, and they also welcomed a son, Willem Wolf Broad, born in Los Angeles in 1988.
After Idol and Lister separated in 1989, the singer welcomed his second child — a daughter named Bonnie Blue — from another relationship with Linda Mathis.