Billy Blanks' Son Learned about Parents' Divorce from TMZ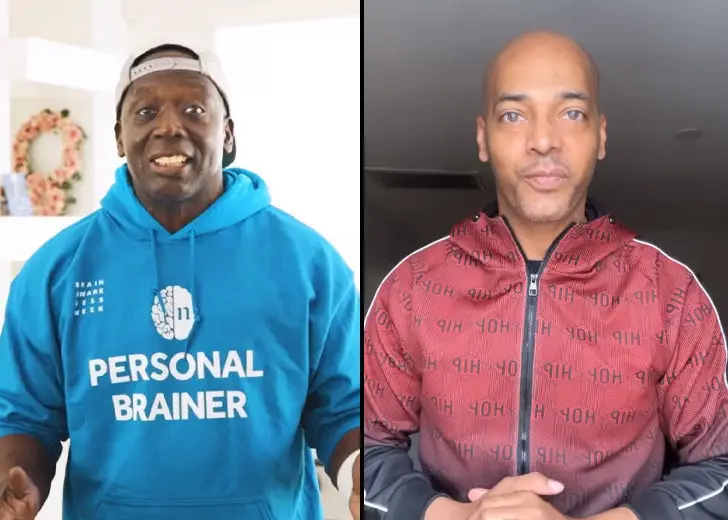 Martial artist Billy Blanks is a proud father to five children. He shares them with his first wife, Gayle H. Godfrey, and his present [second] wife, Tomoko Sato.
The fitness personality's eldest child is his ex-wife's daughter, Shellie Blanks Cimarosti, whom he adopted after he married Godfrey in 1974. Godfrey welcomed her daughter with her previous partner.
Blanks and Godfrey later gave birth to their son, Billy Blanks Jr., who is best known for his appearance on Shark Tank, where he could get an investment in his fitness media.
Billy Blanks' Son Billy Blanks Jr. Speaks about Parents' Divorce
After 33 years of marriage, in addition to raising two children together, Blanks and Godfrey decided to end their marriage in 2008. Godfrey reportedly filed for divorce, citing irreconcilable differences.
Interestingly, Blanks' eldest son, Blanks Jr., who is also a fitness personality, once said that he learned of his parents' split when he read the news on TMZ.
Speaking with Los Angeles Daily News in 2011, he first revealed that he and his father had a "distant" relationship due to which he was less aware of the happenings between his parents.
But that said, the younger Blanks has a deep respect for his father. "The good part of having the name is that it's a respected name in fitness," he told the publication.
He added, "I got that from him. What else I got from him is determination. I may not have any money or the sort of stuff he has. He came from a big family with nine sisters, and he struggled. I watched him do what he wanted to do and fight to get it."
Speaking of Blanks Jr., he was previously married to actress Sharon Brown, with whom he adopted a son, Elijah. They divorced in 2016.
He is now working on various fitness shows alongside his Dance It Out fitness class program and franchise.
Billy Blanks Is Happily Married to Present Wife
Following his divorce from Godfrey, Blanks married his current wife, Sato. The two met in 2007 when she worked as his Japanese interpreter.
The two then welcomed their first child together, a daughter named Angelika, in November 2008.

Billy Blanks clicked with his wife and daughter at Malibu Beach, California. (Photo: Instagram)
Meanwhile, he allegedly adopted his second wife's two daughters — Erika Peterson and Marriett Peterson — from her previous relationship. Both his adopted daughters are now married and have kids with their respective partners.
Blanks and Sato subsequently formally registered their marriage in January 2009 and had a wedding ceremony on June 20. The same year, he, along with his wife and young daughter, relocated to Japan.
But his personal life with his current partner and children is mostly private, as he prefers to manage his life that way.
That said, they occasionally post about the family through social media, updating their followers on their recent happenings. For instance, the whole family had a grand get-together in December 2021 at Malibu Beach, California.