Billie Joe Armstrong Always Thought People Were Born Bisexual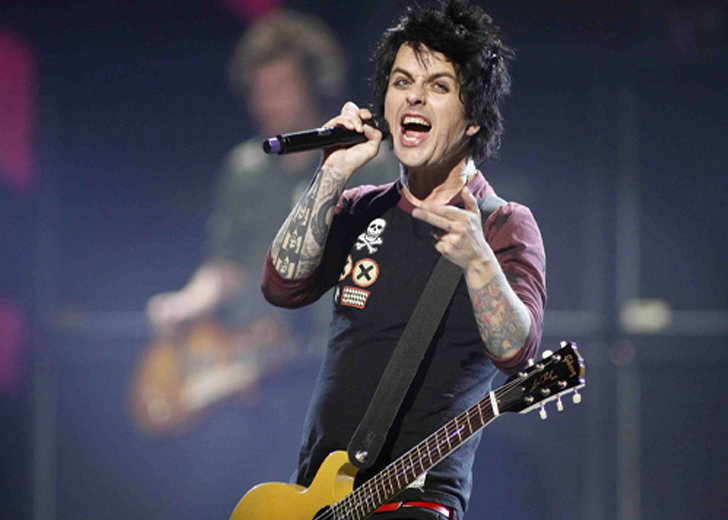 When Billie Joe Armstrong released American Idiot in 2004, it was groundbreaking for both the music industry and rock music fans.
But the singer coming out as bisexual and supporting the gay community was more revolutionary.
He has always been comfortable about his sexuality and does not hesitate to speak out to support the community. 
Billie Joe Armstrong's Opinion on Sexuality 
Armstrong came out as bisexual in 1995 during an interview with The Advocate. He revealed he had always been bisexual and believed that people were born as such. 
He blamed the parents and society for making people think otherwise about their sexuality. He said that practice was taboo and was "ingrained" as a bad thing in everyone's mind. 
He said it was not a bad thing, but instead, it was "a very beautiful thing." The singer talked about sexuality and homophobia in an interview with Out magazine in March 2010. 

Billie Joe Armstrong. (Source: Instagram)
After he came out as bisexual, many people did not accept it and were homophobic. Armstrong said that this was something that should be accepted, regardless of other parameters. 
The singer got married to his wife, Adrienne Nesser, in 1994, and the couple has two kids together. They have been married for over 27 years and have remained faithful to each other. 
During his conversation with Out, he confessed he was unsure if he would call himself bisexual. This was not because he was not one, but rather, he did not classify himself as something. 
The singer respects his wife, and she does not mind if he kisses a guy during a show, be it a bandmate or a fan. He revisited the topic while talking about his album Dookie with Rolling Stones in February 2014. 
He said that some songs on the album were based on bisexuality or simply sexuality as a whole. His song 'Coming Clean' was about questioning himself and his orientation.
There are these other feelings you may have about the same sex, the opposite sex, especially being in Berkeley and San Francisco then. People are acting out what they're feeling: gay, bisexual, transgender, whatever. And that opens up something in society that becomes more acceptable.
Is Billie Joe Armstrong Gay?
No, Armstrong is not gay. As said before, he is bisexual but does not classify himself into any gender. 
However, there is no information about the singer dating a man. There have been instances where he has kissed a guy, but nothing about dating or being in a relationship with one. 
Before his wife, Armstrong had two public relationships. His first serious girlfriend was Arica Pelino, who he met on his 16th birthday. She inspired many of Green Day's songs like 'Christie Road.'
She also toured with the band and, according to All Music, has been credited with photography, research, and video archives for Green Day's 1,039/Smoothed Out Slappy Hours album. 
The pair parted ways in late 1991. After Pelino, Armstrong dated a woman who he called Amanda. The pair dated for a couple of years before she broke up with him in 1994.
The breakup with Amanda had a negative impact on the singer, but he channeled it all to singing and song-writing.
Some songs inspired by her are 'Armitage Shanks,' 'She,' 'Amanda,' 'Sasafrats Roots,' 'Extraordinary Girl,' 'Whatsername,' and 'She's a Rebel.'