Bill Cowher's First Wife Was Taken by the 'Perfect Storm'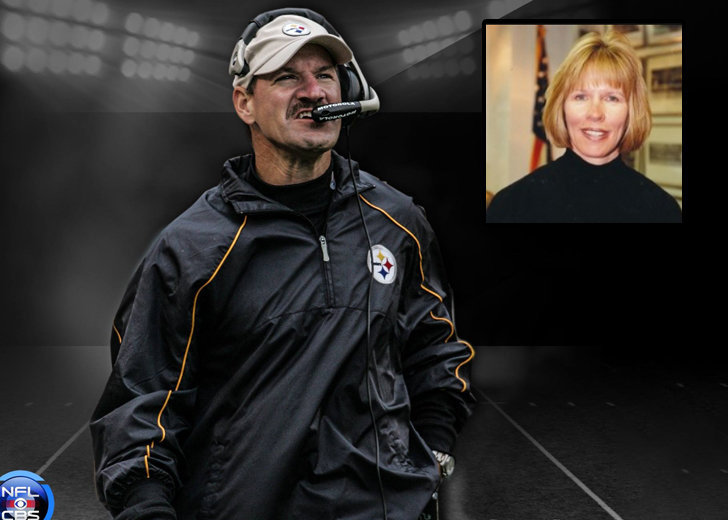 Bill Cowher lost his first wife, Kaye Cowher, to Melanoma in 2010. The incident made him hyper-aware of the illness and its consequences.
But he was not one to get stuck in time because of grief. He handled the situation pretty well and moved on with his life after her passing.
Bill Cowher's First Wife Had a Big Heart
Bill had found his match in his late wife, Kaye. They met in 1976 while attending North Carolina State University.
He was a football guy from the very beginning. Kaye, on the other hand, was a basketball girl.
Along with her twin sister Faye, she played in three seasons of the Women's Professional Basketball League.
The league folded in 1981, and Bill, who was playing in the NFL, made Kaye his wife that same year.
After her basketball career effectively ended, she contributed to the community in other ways. She did all she could while protecting her family's privacy.
Kaye dipped her hands in various community-related projects. She was involved with Family Resources Inc., a non-profit related to child abuse prevention.
She also contributed to helping physically and sexually abused children at the Therapeutic Parent and Children's Center Downtown in Allegheny County, Pennsylvania.
She dedicated her life to helping disadvantaged children.
And when Bill retired from coaching in 2007, they left a gift for the Family Resources Inc. — a basketball and football field. Bill had chosen Raleigh, North Carolina, to be his retirement home.
Disaster struck their lives three years into his hiatus from coaching.
In February 2010, Kaye got diagnosed with Melanoma. A color change in a skin mole she had prompted them to go to the doctor, but it was too late.
She died five months later, on July 23, 2010, at just 54 at their retirement home.
According to Bill, it was a "perfect storm" that took her.
She had been diagnosed with Alzheimer's and was going through menopause. Cancer got into her bloodstream and settled into her lungs.
After his spouse's death, he became an advocate for melanoma screening.
Is Bill Cowher Married Now?
Even though Bill has never talked about the pain Kaye went through in her final months, he was fine and happy soon after.
He had started learning the piano and played tennis during his retirement. Further, during his talk with Sports Illustrated in December 2011, he revealed he spent more time with his daughters.

Bill Cowher with his second wife Veronica and extended family. (Photo: Bill Cowher/Twitter)
Bill got an apartment in New York soon after. Besides his day job as a CBS football analyst, he traveled a lot to visit his three daughters.
At the time, his eldest, Meagan, was living in California, Lauren was in New York, and his youngest, Lindsay, was back home in North Carolina.
Kaye had brought up their daughters as fierce competitors — all of them played basketball when in school and university.
Bill met his second wife, Veronica Stigler, soon after Kaye's death. Neither of them was looking to date to get married again at the time.
They tied the knot in 2014. He had found his match, again — Veronica loves football and the Jets.
In 2018, Bill put his Raleigh home, which was supposed to be his retirement home, up for sale for $2 million.
He chose to keep his new life focused in New York and not commuting back and forth.