Bill Bellamy and His Wife Kristen Bellamy Reveal the Secret to Their 20 Years Marriage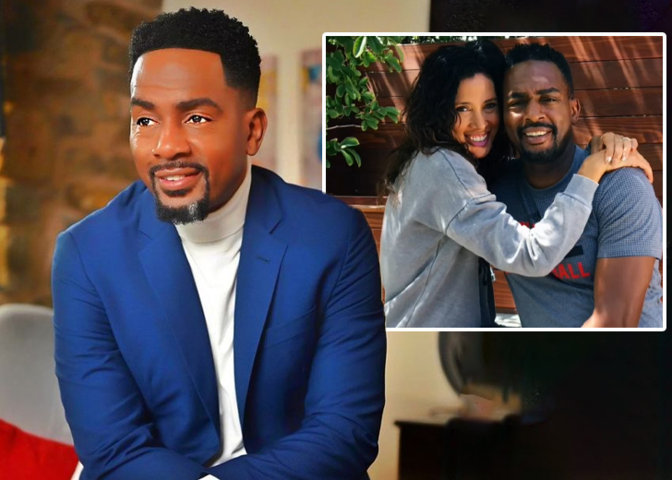 Bill Bellamy is mostly recognized as a successful actor and stand-up comedian, but that's not all. He is also a happily married man who has been in wedlock with his wife for over 20 years.
The Def Jam's How to Be a Player star and his wife, Kristen Bellamy, reportedly tied the knot on June 16, 2001.
To give further context to their relationship, they first met each other during their acting classes before shooting to fame.
Now, that comes to people as a relationship inspiration since they have been together since their schooling days.
Bill Bellamy and Wife's Secret to Their Long-Lived Marriage
When Bill, real name William Bellamy, and his wife, Kristen, appeared on The Black Love Doc After Show, an official aftershow of Black Love on OWN, in October 2020, he stated that he believed one of the keys to his successful marriage was handling things with patience.
"Because a lot of times you will want certain things to go a certain way. You would think things are going to be this way and they may not be there but eventually come that way and I'm not that patient of a person so it's...it was one of the things I've had to learn," he explained, sharing what he had learned from his marriage.
He then said that listening to his significant other was another thing he learned from his marriage, and that helped the relationship grow over the years.

Bill Bellamy and his wife Kristen Bellamy snapped together. (Photo: Instagram)
According to Bill, it helped both of them understand each other's situation and figure out what the other was dealing with.
So, because of that, one could come up with a solution and find mutual ground.
Agreeing with him, Kristen added that holding on to a relationship was like a game of catchup, where "everybody's at a different place at a different time."
She continued to share, "And so what you do is you allow the biggest thing is to allow the person to grow and allow the person to be themselves."
Bill Bellamy's Top Priority Is His Family
Back in 2010, Bill spoke with Essence and similarly talked about his marriage. "That's like a 50-year anniversary in Hollywood. How do you two make it work?" the tabloid asked.
To that, the comedian said, "I think it's simple. It's about communication and connection."
He further shared that one needed to work more towards better communication and connection because marriage could take a person all over the place, and they can get lost.
Bill realized that, and therefore, he always made time for his family. He also claimed that his family was more important to him than his career.
"Because they give me the things that are invaluable that I could never have without them," he added.
Speaking of family, the couple is blessed with two children: a daughter Bailey Ivory-Rose Bellamy, born in 2003, and a son Baron Bellamy, born in 2006.