Starz' 'Black Mafia Family' Inspired by Big Meech and Brother Terry Flenory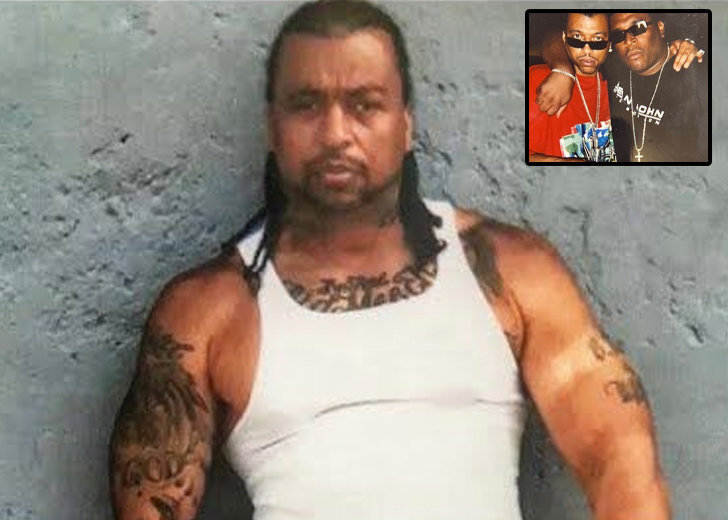 After the success of Starz's drama Power, produced by 50 Cent, the rapper brought the all-new crime series, Black Mafia Family (BMF).
The series premiered last September, and fans are awaiting the second, which is expected to arrive in the latter half of 2022. 
Black Mafia Family is inspired by the true stories of Detroit brothers turned drug kingpins Demetrius Flenory aka Big Meech, and his brother Terry Southwest T Flenory, aka Southwest T.
The show is set in 1980s Detroit and allows viewers to understand that there had been innocence before poverty pushed them to a life of heinous crime. 
Big Meech's charismatic leadership, his younger brother's shrewdness, and their vision made the Flenory brothers iconic globally. 
In the series, the brothers were already raking in thousands of dollars and were decked out in designer clothing and jewelry before the younger brother even graduated high school.
But things changed between the brothers and led to their eventual estrangement. 
Big Meech had amassed over $270 million in drug proceeds by the time he was arrested in 2005. 
Big Meech and His Brother Pleaded Guilty
Before the arrest, the Flenory brothers had a falling out, and the younger brother moved to Los Angeles to run his own operation in 2001.
But not even their falling out could topple the business established in 1991. 
Unfortunately, a series of mistakes led to their arrest, and in 2008, the two brothers were sentenced to 30 years in prison. 
The Drug Enforcement Agency gathered evidence by convincing their associates to become informants in return for a lighter sentence.

Big Meech and his brother Southwest T (Source: Terry Flenory/Instagram)
Big Meech and Southwest T pleaded guilty to several charges after incriminating evidence was found against the duo. 
According to several reports, the evidence came about because of former BMF associates' Omari 'O-Dog' McCree and William 'Doc' Marshall's help.
McCree was responsible for consistently supplying clients with multi-kilogram quantities of cocaine, while Marshall had witnessed some drug exchanges.
In 2020, the younger Flenory was released from prison and put on house arrest after COVID spread in the prisons. 
Meanwhile, Big Meech is set for an early release in 2028. 
Lil Meech Starring as His Father Big Meech
In the series based on the drug lords' life, Demetrius "Lil Meech" Flenory Jr. takes on the role of his father, Big Meech, while Da'Vinchi portrays Southwest T. 
Lil Meech spoke to HipHopDX about his role and opened up about his life and father.
He was only five years old when his father was arrested in 2005 and claimed he has no recollection of his lawless operations. 
The actor recalled being around his "cool dad" all the time and having fun, but he did not know what he did for a living. 
His father would take him to different houses in his cars and private jets. 
But after doing the series, he understood his father and what he was like as a person. 
"I had to put myself in his shoes and think about the problems and the obstacles he faced. I got to talk to him and figure out different things that I never knew, so it was just a total learning experience," said the actor.