Bianca Bonnie Accuses Ex Chozus' Fiancee of Clout Chasing by Using Her Son
"#Respectfully that's not your child & it's really annoying i keep asking nicely," Bonnie wrote to Chozus' fiancee.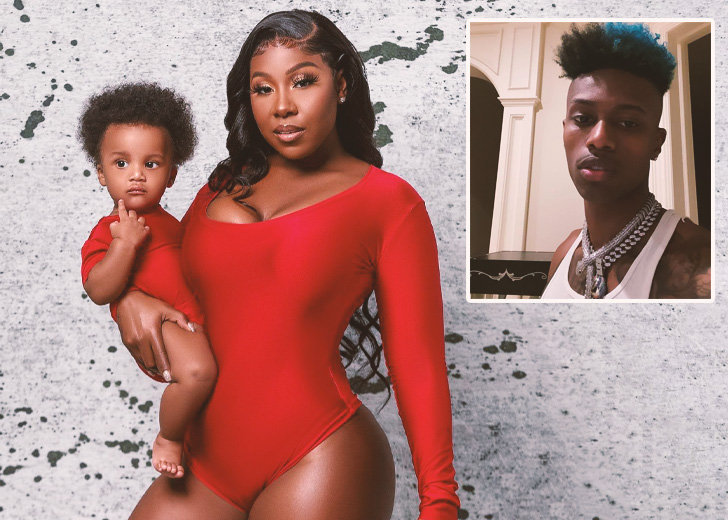 Bianca Bonnie and Chozus broke up a while ago, and the two have since moved on with new partners.
Recently, Chozus's fiancee, Phila, has been taking to her socials to post pictures of herself with Bonnie, and Chozus's son, Seven Dais, and Bonnie is not at all happy. 
According to Bonnie, she was not against her ex's fiancee posting about her son out of sheer love, but using her son's images for chasing the clout was unacceptable. 
Bianca Bonnie Called Out Chozus' Fiancée
On October 16, 2021, Bonnie spoke up on Twitter about how Phila was posting pictures of Seven out of spite. She even called Phila out with accusations of using her son's face to stay relevant in the popular press. 
Bonnie also explicitly stated that the posts being made with her son's face as the highlight were not acts of love. On the contrary, she found it to be sick. 
When i know someone is posting my child out of pure spite and not out of Genuine love this is why i ignore it people want to be in the blogs with my name & my son mentioned so bad it's sick #CloutisaDrug pic.twitter.com/DOIC0EMPLL — Bongod ⁶𓅓 (@BIANCAisKING) October 16, 2021
This tweet was a follow-up to another tweet she had made earlier that same day, where she expressed her disapproval of Phila posting pictures of her son. Apparently, that was not the first time that Bonnie asked nicely. She penned, 
I WISH THIS INDIVIDUAL WOULD STOP POSTING MY CHILD STOP MAKING POST ABOUT MY SON #Respectfully that's not your child & it's really annoying i keep asking nicely.
Baby Dais Is A Brand
Before that still, Bonnie had shared a snap of a letter she received from Taylor Made Designs that stated how the brand was thankful for having Baby Dais as their brand representative. 
With Seven's face leading the charge, the company was building its brand and raising awareness for autism. They seemed excited to be working with Bonnie's little angel. 
Of course, the baby mama couldn't be prouder of her son being a baby model and an influencer with his own Instagram page. She reiterated how "certain individuals" were posting about her child and dissuaded them from doing so. 
She outed that she was referring to people who had malice towards her, negatively spoke about her, and tried to get her socials deleted. She added, 
Social media is a major source of residual income and one of the ways I provide for my son. I don't get child support. So, trying to get my page deleted is like trying to take food out of my son's mouth. 
Bianca Bonnie and Chozus Tried Working Things Out
Bonnie and the rapper welcomed baby Seven into the world back in June 2020, just months after they had called off their engagement due to irreconcilable differences. 
The former flames gave their relationship one more shot and tried to resolve their issues on Marriage Boot Camp: Hip Hop Edition, but ultimately they couldn't work it out. After a hard-fought custody battle, the father got custody of little Seven. 
While the father moved on with Phila after the breakup, Bonnie has been busy traveling the world with her boyfriend, Chung La Flare.