'Betty' Creator Crystal Moselle on Season 3 Renewal before HBO Announced Tragic Cancelation
'Betty' creator Crystal Moselle shared her thoughts on creating the show prior to the cancellation announcement.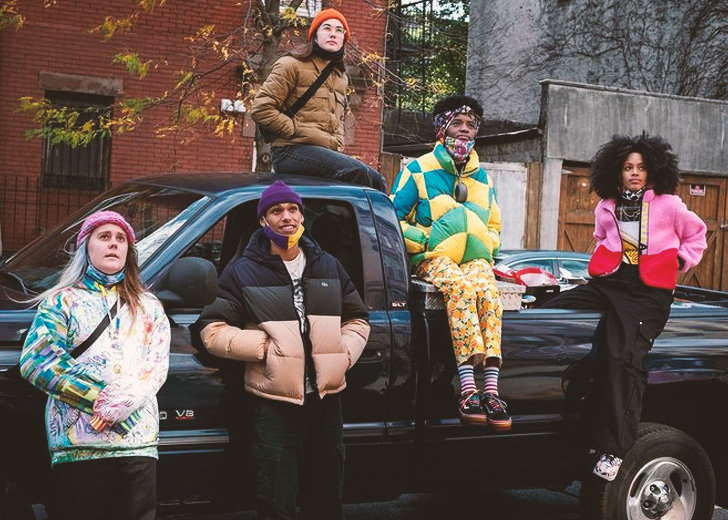 Betty debuted last May with a six-episode first season. It was renewed for Season 2 by HBO a mere two weeks after its six-episode season wrapped up, thanks to favorable reviews. Season 2 premiered in June, with the series finale airing on July 16.
Betty Canceled After Two Seasons
However, after two seasons, Betty's ride has ended. The series will not be returning for a season 3. Created as a spinoff of creator Crystal Moselle's 2018 indie film Skate Kitchen, Moselle served as the director and leading producer for the HBO series, 
Betty follows a tight-knit group of young women on their journey to carve out their own place in a predominantly male-oriented world of skateboarding. They are also simultaneously navigating the new pressures of adulthood in New York City. 
The main cast included Rachelle Vinberg as Camille, Nina Moran as Kirt, Dede Lovelace as Janay, Ajani Russell as Indigo, and Kabrina "Moonbear" Adams as Honeybear. 
HBO released a statement regarding the cancellation.
We will not be moving forward with the third season of Betty. We are very grateful for the collaboration with Crystal, and our incredible cast — their fearless exploration of the world of New York City's skate culture will remain a beautiful emblem of friendship and community. 
The cancellation concludes Betty's run at 12 episodes.
Moselle on Creating the Show
Before the cancellation was announced, Moselle noted in an interview with Insider that the show might return for a third season and they were waiting for a decision. 
And if the show did not return, she shared she was making a film about her father working at a mental hospital in the '70s. It is going to be her next project. 
Moselle rose to fame after her documentary about brothers who were trapped in an apartment for 14 years, The Wolfpack, won at the Sundance film festival in 2015. With a background in documentary, her series Betty also has a slight documentary tone.
In another interview with Collider, the director shared her thoughts on creating the show and what she was developing next.
Moselle revealed she thought about doing season 2 while working on season 1 because a lot could be explored with the show. She added that "there's endless material" to keep making this show with, so for her, ideally, she could go for over two seasons. 
Diving further into her response, she noted that delving deeper into the worlds of the girls who were fighting for women's rights subtly was an essential aspect of representation that needed to be shown on TV. 
Fans who followed the show might be disappointed at the demise of the series after two seasons. But Moselle, who has a background in the documentary, is focused more on realism and imperfections.
She noted that the show does not need to be tied up in a bow. Hence, the abrupt ending might not really affect Moselle as much.