Bette Midler's Daughter Sophie Accepts Being Compared to Star Mom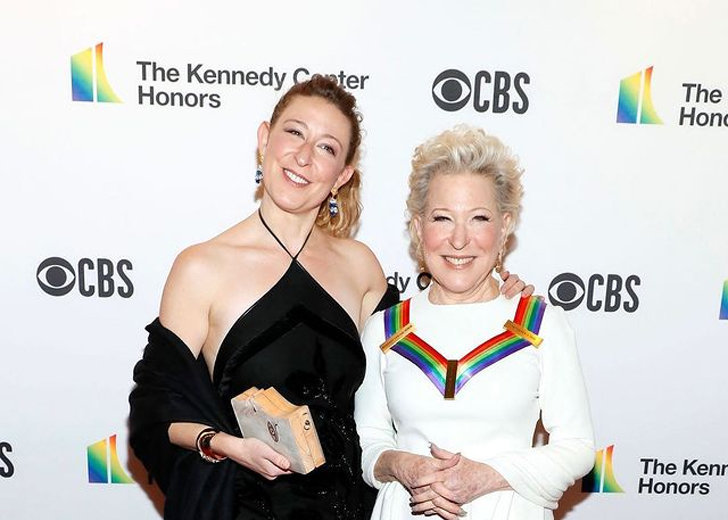 Bette Midler is one of the most beloved entertainers out there.
As a singer, songwriter, actress, comedian, and film producer, she has several Grammy Awards, Golden Globes, Emmy Awards, and Tony Awards and sold over 30 million records worldwide.
And for those wondering, "does Bette Midler have children," she has a daughter named Sophie Von Haselberg, who followed in her footsteps.
In her feature with Vanity Fair, Haselberg opened up about the pressure of living up to people's expectations of being her mother's daughter. 
Bette Midler's Daughter on Pursuing Acting
The budding actress grew up performing, but when she went to college, she avoided the added pressure to deliver by avoiding the show business and studying other things.
The New York native even moved to China and worked at an advertising agency. 
She also tried her hand at publishing and interned at Vanity Fair the summer before her senior year. But in the end, she could not run away from the inevitable fact of her parentage. 
I wanted to carve my own path! I never wanted to be compared to [my mom], but I've since accepted it as something completely unavoidable.

Brette Midler and her daughter Sophie Von Haselberg (Source: Brette Midler's Instagram)
Once Haselberg was serious about becoming an actress, she returned to Yale to study acting at the School of Drama with the support of her father, Martin Von Haselberg, and mother. And she hasn't looked back since. 
Bette Midler at Her Daughter's Wedding
Last year during the pandemic, Haselberg got married to Harry J. N. Guinness on the spur of the moment. The actress shared it was a family affair with only 11 people. 
She shared they did not hire anyone and did everything for the wedding themselves.
She and her father planned the menu and cooked the food while her husband settled the wines. Her mother handled the floral arrangements. 
And the wedding was officiated by two of her best friends. For Haselberg, the wedding felt like a fun and cozy dinner party, which was exactly how she wanted her special day to feel.
As for Midler, she felt that her child would enjoy her marriage. 
Expanding on her reason, Midler revealed that her daughter and son-in-law were very joyful, giving her tremendous happiness. And as a mother-in-law, she said she would back off and let them live their lives. 
Bette Midler's Wedding to Husband
Midler also had a "spur of the moment" wedding with her husband. The Hocus Pocus actress asked her husband to marry her in 1984, just six weeks after their first meeting. 
The actress recalled her wedding day while appearing on Jimmy Kimmel Live. She revealed that her husband had dressed up in a suit, but he had to change because she disapproved of it.
After that, they went to "one of the little churches" and got the license. 
The couple then walked down the aisle to Nino Rota's music, and in typical Vegas fashion, they were married by an Elvis impersonator. And just two years later, they welcomed their first child.