Inside Beth Riesgraf's Dating Life with Boyfriend Jon Fletcher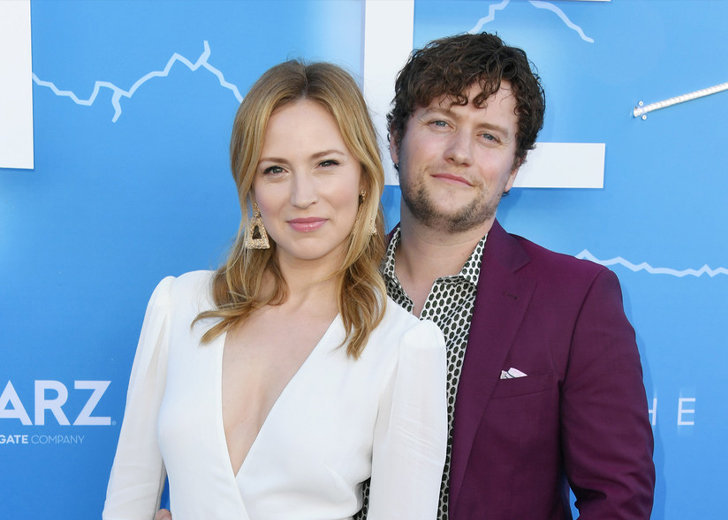 Beth Riesgraf rarely talks about her dating life in interviews. It doesn't look like she enjoys revealing the intricate details of her family life in public.
However, she doesn't keep it a complete secret, either. Riesgraf posts a lot of pictures on her Instagram with her current and longtime boyfriend.
But again, these posts do not reveal much. Only that they have been together for a while and things are going great between the two.
Details on Beth Riesgraf's Life with Current Boyfriend
Riesgraf is currently dating actor Jon Fletcher. They have been going out for quite a long time now, even though not many are aware of her relationship.
The first time the Stranger Things actress posted about Fletcher was on May 23, 2017. She shared a goofy selfie of the two.
"Lady & her champ," she wrote in the caption, followed by a heart emoji. This post became her official announcement about the relationship. Fletcher, however, had gone public days earlier.
The actor posted a picture of hers on May 16, 2017, with a long poetic caption. In hindsight, his words made it obvious that they were dating and were happy doing so.
"We dream. We chase. We stalk. We shadow. We originate. We misstep," he wrote towards the end of the caption — fitting words to accompany a picture of hers walking across a street somewhere. "You step. I step. We step."

Beth Riesgraf with her boyfriend, Jon Fletcher, in Paris in 2018. (Photo: Jon Fletcher/Instagram)
Since then, posts about each other became somewhat regular on both their Instagram accounts, with Fletcher posting more often than Riesgraf.
It's not sure when they actually started dating, but uploads just a few months after their first post together suggest he was already on good terms with her son, Pilot Inspektor Riesgraf Lee.
They make cute posts for one another on special occasions like Father's and Mother's Day, but also make posts that make regular days seem special.
Is Beth Riesgraf Married?
Well, no. Riesgraf is not married now, and neither has she ever been married. But she came very close once.
Before Fletcher, the Leverage: Redemption actress was dating the father of her son and ex fiance, Jason Lee. They started dating around 2001.
Two years into their relationship, she and Lee became pregnant with their first and only son, Pilot. She was 25 years old when Pilot was born, on September 28, 2003.
Talking about Pilot's name, E! News reported in October 2003 that they had been looking for a unique moniker. The idea for 'Pilot' just came to them, with no help.
As for 'Inspektor,' their friend Danny Masterson's younger brother provided the inspiration. Pilot is a graduate of the LACHSA Cinematic Arts high school in Los Angeles.
Although it's not known when they got engaged, Riesgraf and Lee's relationship could only last a few more years. They broke off their engagement and separated in 2007.