Bert Kreischer Has an Embarrassing Yet Endearing Way of Showing His Daughters He Loves Them
"Even if I have three shows on Sunday and get done at 3 a.m., I take the 6 a.m. flight back home," said Bert.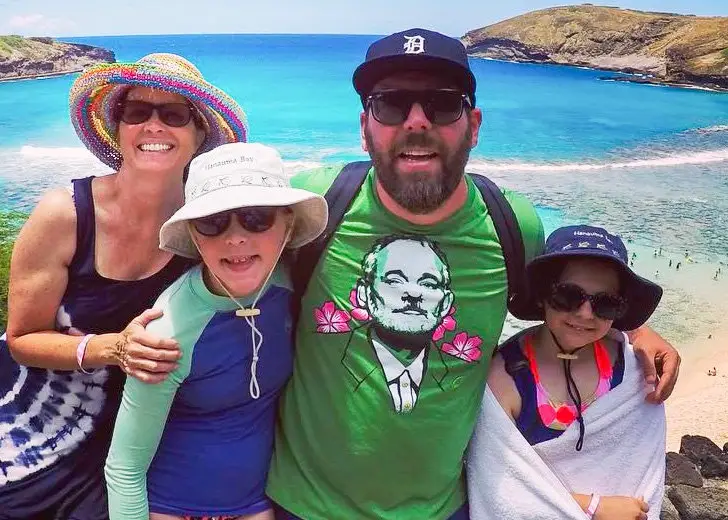 Bert Kreischer and his wife LeeAnn Kreischer share two beautiful daughters from the twenty years they have been together. Needless to say, the comedian feels strongly for his wife and both of his daughters. 
However, The Machine star doesn't always show his love for them in the most conventional ways. The father-of-two once took a Fatherly Questionnaire where he candidly talked about his relationship with his daughters. 
The answers were from 2018, and Bert's daughters, Georgia and Ila, were 13 and 11 years respectively, back then, which makes them 16 and 14 years of age as of this writing. 
Bert Kreischer Doesn't Consider Himself a Great Father
The stand-up comedian picked out three words that best described him as a father: selfish, mediocre, and loving. He also admitted that there were fathers out there who "kill it," but he wasn't one of those people. 
He relied strongly on his sense of humor, his childish energy, and his empathy to raise his daughters the best he could, and in doing so, he has his ways of expressing how much he adores them. 
For instance, his favorite father-daughter activity to share with his younger daughter is letting her bully him into doing silly things like jumping into a pool or eating a dozen donuts in one go.
"I love that crazy complex bully energy about her," he added. 
As for his favorite pass time with his eldest, he revealed he loved going for a 6 a.m. walk with just Georgia whenever they were out for a vacation.
Bert Kreischer's Way of Showing Love to His Kids
While the stand-up comedian makes it a point to scream "I LOVE YOU" at the top of his lungs every time he drops his daughters at school, he also has a few subtler ways of letting his kids know he loved them. 
The first one on the list was to give them four kisses on their cheeks. He also admitted that although his daughters didn't know it, he always booked the earliest flight he could find to get back home. He explained, 
Even if I have three shows on Sunday and get done at 3 a.m., I take the 6 a.m. flight back home.
Bert Kreischer Has Some Regrets
However, despite his subtler ways, there are some decisions he has made in favor of his career, that as a father, he would regret to the day he goes six feet under. 
He admitted that the biggest regret that he has as a father was signing up for the Travel Channel show Bert The Adventurer, for which he had to spend seven years away from his family. 
"I don't regret the job or working for the channel," he expounded, "I regret being away from home. On my grave, I will regret that."
Ironically, the television personality committed to the act he regretted the most because he loved his family. Admittedly, at that time, he was afraid that his career wouldn't work out. So, he thought that if he took up that job, he could put a roof over their heads.
Sadly, in doing so, he missed out on some of the most important years with his kids.