Inside Benzino's Beef with His Daughter Coi Leray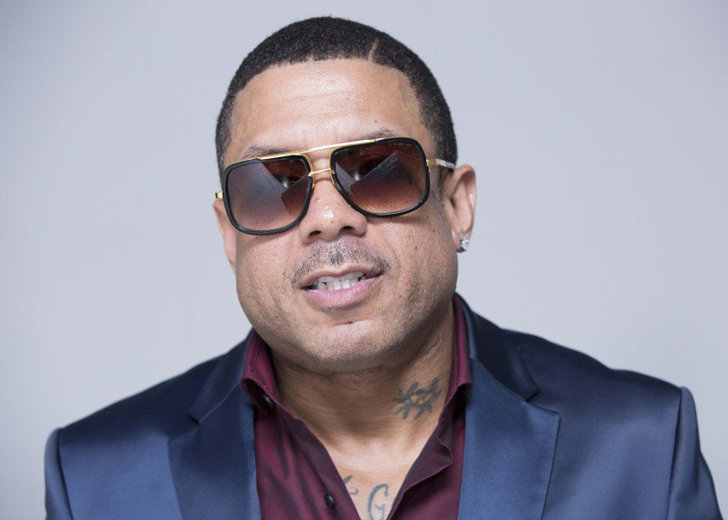 Raymond Leon Scott, best known by his stage name Benzino, has three sons and a daughter. Unfortunately, not much is known about the rapper's two sons since they are not exposed to the public much.
His one son Chavo and daughter Coi Leray have been making strides in the music industry. They followed in their father's footsteps and now are signed to prominent record labels. 
However, Benzino has a very chaotic relationship with his daughter. Here is everything you need to know about it. 
Benzino and His Daughter Coi Leray's Feud 
Benzino and Leray's beef blasted for the entire internet to see in early 2021. The father-daughter duo took their turbulent relationship online and blamed each other for their past actions. 
Leray has been vocal about her father not having her back ever since she came to the limelight. She told Paper Magazine in 2019 that she was raised by her brothers and mother, not Benzino. 
Benzino was the co-owner of the hip-hop magazine named The Source. The magazine was founded in 1988 and is currently one of the longest-running magazines in the entertainment industry. 
Leray implied that after Benzino was done with the hip-hop industry, it severed the relationship between him and her mother. Soon after that, Benzino and Leray's mother parted ways. 
She moved in with her mother, where the money used to be an issue. To overcome it, she had to work from a young age and make a name for herself. 
Regardless, it appears as if the father-daughter duo had a civil relationship. In addition, Benzino's YouTube channel helped her and her brother take a step towards a music career. 
In 2020, Leray shared a now-deleted Instagram post with Chavo and Benzino with a caption, "my world."
She even referred to her father's work ethic as her inspiration on Adam22's No Jumper podcast. 
Regardless, she was sure that her father's legacy would not be behind her success in the music industry. The beef between Benizo and his daughter escalated after Leray released a song with Lil Durk named 'No More Parties.'
She took a shot at her father, claiming that Benzino had let her down. 
I'm too busy getting this money counting cheddar/My daddy let me down, but I promise you I won't let up/I wanna say f*** that man, but that s*** won't make me better.
After Benzino realized what his daughter had said, he took to Instagram to claim that nobody would tarnish his image like this. He said he understood Leray's hardship but said he was there for her no matter what.
Benzino clarified in Instagram Live with Queenzflip that Leray was raised in a mansion and "had everything she asked for."
He even went on to say that his other kids would never say things like she did. 
According to him, Leray got everything she asked for, and he was present in her childhood. He added he was with her every vacation, including Spring Break, Christmas, and Thanksgiving. 
Leray requested her daughter to back off, but Leray did the opposite. She said she was embarrassed to be his daughter in an Instagram live. 
She accused Benzino of not caring for her and said they had a phone conversation where she told him she needed him. However, Benzino allegedly said she should have been a boy and not a girl. 
The back and forth continued for a while until Leray apologized via Twitter. She tweeted that she loved her dad "forever and always."
Initially, Benzino was not too keen on making amends, but currently, the pair seem to be on good terms.
In April 2021, he claimed that the drama between him and his daughter was over. 
In May 2021, he boasted he was proud of his son and daughter for being in the music industry and getting major record deals.
Therefore, it seems like the feud is over once and for all.