Ben Savage Follows Brother Fred Savage's Footsteps — From Acting to Directing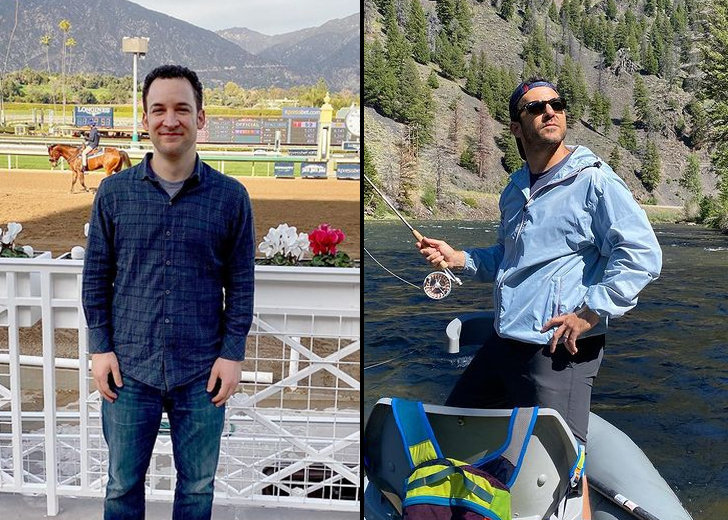 Anyone who watched television in the 1990s is sure to recognize the name Ben Savage, one of the Savage brothers who owned the screens as teenager Cory Matthews on the popular TV series Boy Meets World from 1993 to 2000.
Savage is still working 21 years after the program finished, having made the transition from child star to adult actor and now to a director, with none of the usual tragedies and tribulations we're used to witnessing.
Ben Savage and His Brother Fred
Ben, who was born in Chicago, Illinois, is not the only son of Joanne and Lewis Savage to create a name for himself in show business.
His brother is actor/director Fred Savage, whose name you might recognize if you remember the late 1980s/early 1990s coming-of-age comedy-drama The Wonder Years.
Together, they are the Savage brothers.
Fred's depiction of Kevin Arnold earned him two Golden Globe awards as well as two Emmy nominations for Outstanding Lead Actor in a Comedy Series.
He was the youngest ever actor to be nominated in the category.
Fred returned to high school when The Wonder Years ended in 1993, and eventually went on to study at Stanford.
He returned to acting after finishing his school in the NBC sitcom Working, and has since built a successful career as an actor, Television personality, director, and producer.
Ben Savage as a Director
The Boy Meets World star went behind the camera and made his directorial debut on the Disney Channel's Girl Meets World, a spin-off of the 1993 original.
"It's something I've been prepping for for the last 20 years," told Ben before working on the show (as per The Hollywood Reporter.)

Ben Savage with the cast of 'Girl Meets World' (Source: Ben's Instagram)
Savage follows in the footsteps of his older brother Fred, who is also a successful TV actor-turned-director. 
According to Ben, his brother has been very supportive of the move and is always willing to offer advice.
He feels that the progression is natural, as he always wanted to direct and felt a personal connection to the show.
When asked about what it was like to revisit the show 20 years later, Ben replied, "It's almost like stepping back into your childhood, in a way, but with a different frame of mind and all the wisdom – or at least a little bit of the wisdom – of being an adult." (as per Collider.)
The Disney Channel series premiered on June 27, 2014. On January 20, 2017, it broadcasted the series finale after three seasons and 72 episodes.
Despite its devoted following, the spinoff series struggled to connect with younger children, who did not find it relevant enough.
According to Forbes, the show's viewership dropped from 5.16 million in its first season to 1.5 million in its third.
Are Ben and Fred the Only Savage Siblings?
Ben and Fred are not the only siblings. They also have a sister named Kala Savage. She was born in October 1978 and is an actress.
She is mostly known for her roles in movies like Little Monsters (1989), Dead Write (2007), and Aliens in America (2007).
The actress has been married to Jared Flamm since 2003.
Is 'Boy Meets World' Returning?
Ben has shown interest in returning to the classic ABC series.
The 41-year-old actor recently told Us Weekly that he would be delighted to revisit his role.
The actor also stated that many members of the series' cast have discussed a possible reunion over the years and that many of them would be interested in making a special episode.