Ben Miller Keeping Marriage with Wife Jessica Parker Secured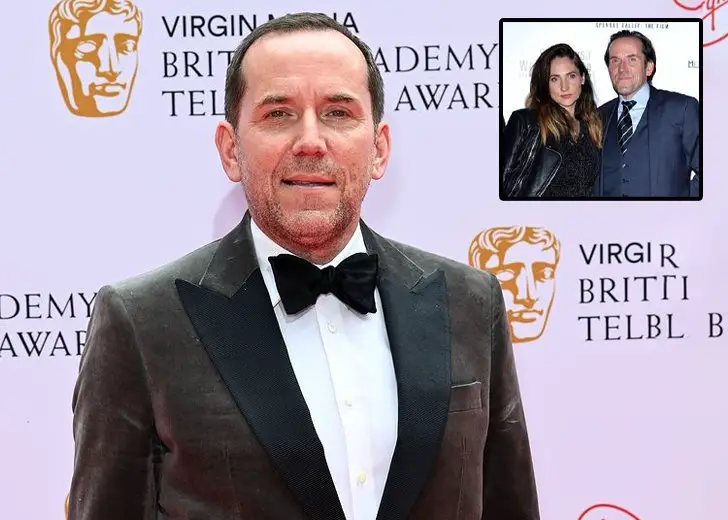 After his first marriage to Belinda Stewart-Wilson ended in divorce, Ben Miller found love in Jessica Parker.
The actor married his second wife, Parker, a production executive and the daughter of British musician Alan Parker, in September 2013.
Together with his wife, Miller has two children: a son, Harrison Miller, born in late 2011, and a daughter, Lana Miller, born in June 2015.
The Death in Paradise star also shares a son, Sonny Miller, born in 2006, with his first wife, Stewart-Wilson.

Ben Miller is reading a book to his children. (Photo: Instagram)
At present, Miller, who had experienced a failed marriage when he married Parker, is devoted to keeping his second wedding solid and secure.
Ben Miller on His Marriage Failure
Speaking with Radio Times in April 2016, the actor opened up about his marriage to his wife and how he felt horrendous when it ended in 2011.
He first said he was fortunate to have "a very amicable separation" with his ex-spouse. That said, it was still horrendous because he was ending a relationship with the mother of his child.
He also blamed the show Death in Paradise for being one of many reasons that led to his divorce.
He said that there were days when he played a scene and became upset. And he connected with it so much that he took the gloom mood along with him to his home, which he later realized was not a particularly good idea.
Ben Miller's Efforts to Secure His Marriage with Second Wife
Miller met his present partner right after his divorce from Stewart-Wilson. He met her when he was writing for her company.
He was also playing an English detective investigating murders in the Caribbean in BBC1's Death in Paradise.
But when he started his relationship with her, Miller didn't want the relationship to have a fate like his first marriage.
Hence, he was committed from the initial days of his relationship with Parker to be very careful about things.
"I've just got divorced and I've finally met somebody and now I'm on the other side of the world and we're having a baby," he remembered the time when he found out his now-partner was pregnant with his baby.
During the previous conversation with Radio Times, he also shared that there was a period of 18 months when he was home for six months and was working the rest of the time.
Miller continued to add, "Absolutely amazing, but I thought, 'I've just messed up one marriage, I don't want to mess this up as well.'"
So to not ruin his relationship with Parker, he eventually quit Death in Paradise — and he did it in 2013.
However, the decision to quit didn't go well with his fans. Many fans even criticized his decision, saying, "You're insane."
That said, the actor knew he was playing a longer game by quitting the show. Speaking with Radio Times, he admitted that the decision helped him manage a happy marriage with his second wife.