Ben Feldman Married Wife Michelle Mulitz Even Though He Thought Marriages Were Antiquated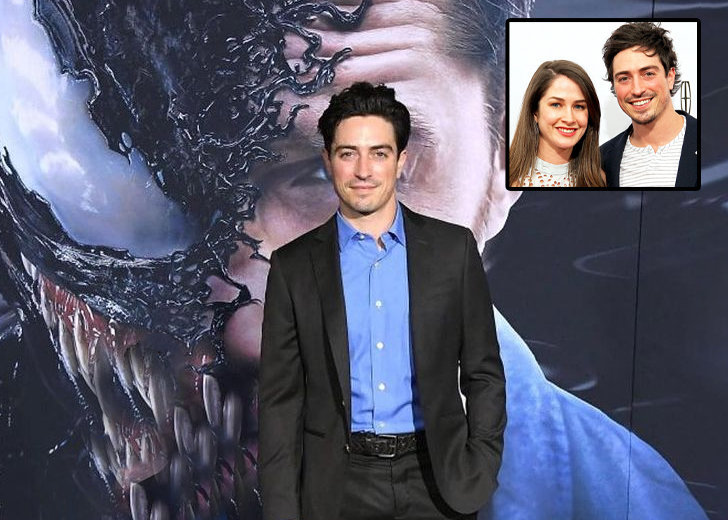 After much cajoling from his mother-in-law, Ben Feldman gave online dating a go. 
During his interview with Glamour in 2014, the actor recalled the experience. 
He shared that his stepmother kept asking him to call "so-and-so's daughter [who was] moving to Los Angeles."
But the actor thought it was "creepy" to do that and instead emailed her after his stepmother told him the girl was right up his alley. 
Feldman ended up falling in love with the woman, Michelle Mulitz, who later became his wife. 
When asked how he knew Mulitz was the one, the actor admitted that he knew pretty early on that she was the one.
They dated for seven years, and Feldman iterated as someone skeptical of marriages; it took him a long time to accept the idea of living with some of the rest of his life. 
"My parents did a great job instilling that skepticism in me. They got divorced—my mom has actually been divorced three times. I always thought it was this antiquated thing," said the actor.
But eventually, he stopped caring that he thought marriage was ridiculous and decided to get married.
Ben Feldman Married His Wife
In December 2012, the actor got engaged to his wife. 
His reps confirmed to Us Weekly that the Mad Men star popped the question in a "planned to seem spontaneous" proposal on December 15.
The couple was walking their dog when the actor got down on one knee and proposed.
A source told the outlet that "they were the best couple, very normal fun pair. Everyone is very happy for them."

Ben Feldman and his wife (Source: Ben Feldman/Instagram)
Almost a year later, the actor tied the knot with his then-girlfriend, Mulitz. 
The couple exchanged their vows at the Smokey Farm in Glen Farm in Gaithersburg, Maryland.
The actor told Us Weekly that he and Mulitz were so excited to share their beautiful day with their best friends and family in DC. 
"No amount of thunderstorms, police chases, government shutdowns or self-immolations could keep us from having the best party of our lives," said Feldman. 
The ceremony included 350 guests, including esteemed CNN journalist Wolf Blitzer and his wife Lynn Greenfield and Tony Award winner Patina Miller from Broadway's Pippin.
Ben Feldman and His Wife Become Parents
After four years, the couple became parents for the first time. 
On October 24, 2014, they gave birth to their baby boy, Charlie Milton Feldman, in Los Angeles. 
The new parents opened up about their baby to People saying that their son loved sleeping all day and partying all night. 
As for the name choice, the A to Z star explained Milton was his wife's grandfather, and Charlie was a really adorable name. 
And in May 2019, the couple welcomed their second child. 
Feldman had announced that the new addition would be arriving soon, a few months before the birth when they were voting for the elections. 
After that, he opened up to Us Weekly about his thoughts on fatherhood. 
"It's been a pretty nice experience so far. [I'm] loud, goofy, exhausted, often frustrated, but, you know, mostly, I'm a pretty happy guy, and he's a really happy kid," he told the outlet.