Bella Hadid's Ethnicity Is Not The One You Were Expecting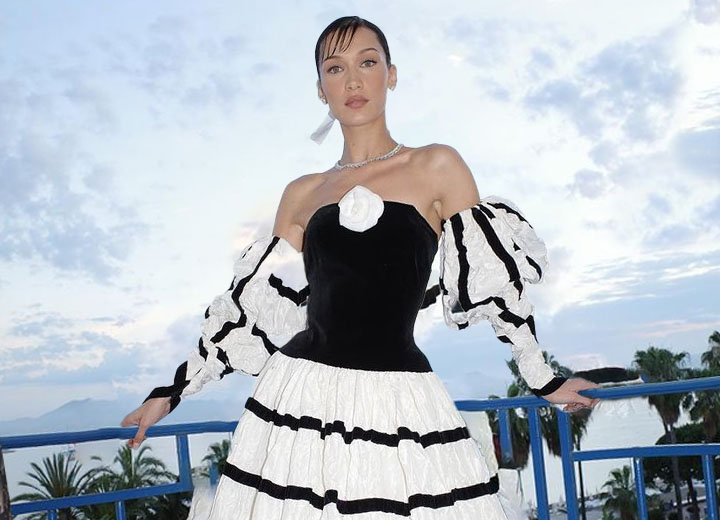 Anyone who has known the works of Bella Hadid would assume that the supermodel is of White ethnicity.
She has worked with countless American brands. And not to forget, she was born and raised in Los Angeles.
But the assumption, though logical, would be proven wrong. The model has a different heritage, thanks to her father, Mohamed Hadid, and mother, Yolanda Hadid. 
What Is Bella Hadid's Ethnicity?
Hadid's father is an Arab Palestinian who was born in Nazareth, Israel. He is of the Muslim faith, as are Bella and her siblings: Gigi Hadid and Anwar Hadid.
Meanwhile, her mother is a dutch from Papendrecht, Netherlands. That means Bella has Arab Palestinian/Dutch ancestry.
 A DNA test of her sister, Gigi Hadid, which was posted on her Twitter page, also spoke volumes about their ethnicity.
It stated that she was 69.2% European and 26.9% Western Asian and North African. Her Italian heritage amount to 21.5%. 
Bella Hadid Faces Backlash for Vogue Arabia Cover
In September 2017, Bella graced the cover of Vogue Arabia, four months after her sister.
When fans saw Gigi on the cover, they were outraged because they were hoping to see someone who lived in the Middle East. 
But despite the backlash, the publication put Bella on the cover, and even though her ethnicity was Arab Palestinian, people felt she was not the right person for the cover. 
After the issue was posted on Instagram, critics flooded the comments section to express their disappointment.
"I was hopeful with the change in Editor-in-Chief but I'm disappointed Vogue Arabia has put yet another Hadid on the cover — it's like their half Palestinian heritage and American supermodel status makes them the only worthy Arab models," commented one user. 

Bella Hadid's Vogue Arabia cover caused backlash despite her ethnicity. (Source: Instagram)
"I think what people are saying is right. You should put Arabic models. It's called Vogue Arabia," another user wrote.
Critics accused the publication of misrepresentation and whitewashing and claimed it stemmed from a lack of social responsibility.
Meanwhile, others expressed their concerns over the Hadid sisters' silence on the Israel/Palestine conflict, despite being Palestinian.
Bella Hadid's Pro-Palestinian Protest in New York City
It seems like Bella got the memo from the critics because, in May 2021, she made it clear how she felt about the Israeli-Palestinian conflict.
The supermodel and her sister were among the thousands at the pro-Palestinian protest in New York City.
They were wearing a traditional dress, a Keffiyeh, a face mask, and waving a large Palestinian flag. 
Bella shared photos and videos on her Instagram of her at the protest with the caption,
"The way my heart feels. To be around this many beautiful, smart, respectful, loving, kind, and generous Palestinians all in one place it feels whole! We are a rare breed!!. It's free Palestine till Palestine is free!!!"
Thousands of people worldwide took to the streets to support Palestinians who had been under Israeli airstrikes. The demonstrators called on Tel Aviv to stop its attacks on Gaza.