Becca Moore Responds to Jonathan 'Foodgod' Cheban Dating Rumors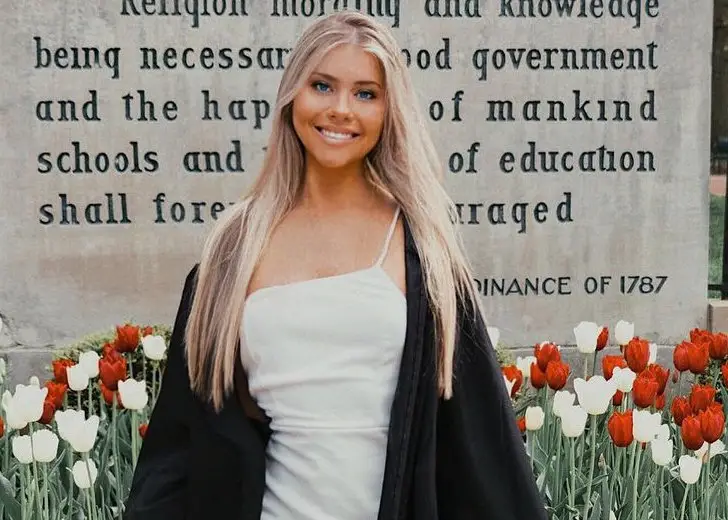 Recently, Becca Moore made headlines left, right, and center for her alleged relationship with Jonathan Cheban.
In due time, these headlines made their way to Moore.
Apparently, Moore loved these articles so much that she featured them on her official TikTok handle. Okay, "loved" may not be the right word here. Let's try, "was amused by."
Becca Moore Debunks Jonathan 'Foodgod' Cheban Dating Rumors
The famed TikToker published a sarcastic TikTok complete with a slideshow of screenshots that documented her relationship with the American television personality. 
She diffused the rumors in the parody video with a voice-over.
She shared, "Fun fact about me: I love reading. I love to learn. I love studying. I even love learning things about myself," she said, her voice practically dripping with sarcasm. 
Additionally, she ended the voice-over lamenting that she didn't text Cheban, which was also sarcasm if one hadn't caught the drift. The caption read, 
Sometimes I feel like we should give it another chance haha idkkkkk #GiveWithAllYourHeart #NBCAnnieLive #MyAncestryStory
Becca Moore Killed Foodgod?
She even went as far as to put up a second post where she'd pulled up a screenshot of Cheban's Wikipedia page that reported how the famed American reality TV personality, entrepreneur, and former publicist Cheban had died. 
The cause of death was that he was burnt by a "random TikTok star" named Becca Moore. All the while, Moore just pouted next to Cheban's wiki snippet. 
Since then, the description has been edited off of Wikipedia. However, it has now been set as Moore's Twitter cover.
And for others wondering what the page has now: it says that Cheban has been in an on and off relationship with Moore since 2021.
What's the Deal Between Becca Moore & Foodgod?
For those not in the loop, Moore and Cheban are not at all dating. If anything, they have the exact opposite relationship — a feud.
It all started when Moore put up a video saying that she would put Cheban on house arrest if she were to become president.
Mere hours later, the video got reported and subsequently taken down altogether, allegedly by Cheban's team. 
A while later, Moore brought up the incident on her podcast, Total Frat Move.
In a TikTok update, she recalled her exact words to be, "I think he just wants to kiss," an opinion she still stood by. 
Not long after, the Foodgod had blocked her on Instagram. So, she put up a story urging fans to get the whole picture of everything that had transpired thus far. 
Of course, when taken out of context, the words, "I think he just wants to kiss," might have played a pivotal role in shaping the whole Moore dating Cheban narrative.
Rest assured, Moore has done almost everything in her power apart from hosting an actual press conference to ensure that narrative gets shut down.