A Look into Beanie Feldstein and Girlfriend Bonnie Chance Roberts' Relationship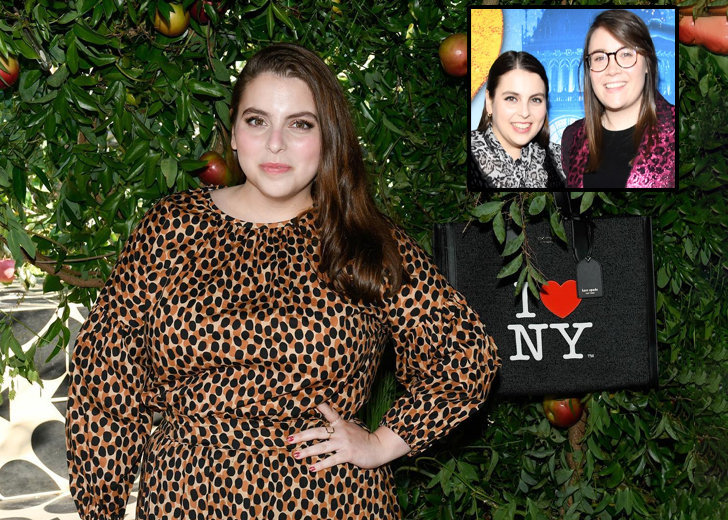 Beanie Feldstein and her girlfriend, Bonnie Chance Roberts, have the most adorable relationship. 
Feldstein, who recently starred in ACS: Impeachment as Monica Lewinsky, identifies as queer and is loud and proud of her orientation. However, she did not think or care about relationships before Roberts. 
Feldstein's brother, Jonah Hill, once referred to her as the "Dexter of relationship."
He implied his sister was like Dexter from the TV show of the same name, such that she was a loving person but did not show it to her boyfriends. But after meeting Roberts, the actress understood the meaning of love.  
Beanie Feldstein's Relationship with Her Girlfriend
Before Roberts, Feldstein had a couple of boyfriends. She loved them but always felt like something was missing in their relationship. 


Beanie Feldstein and her girlfriend, Bonnie Chance Roberts, posing for a picture (Source: Instagram)
After being in a relationship with Roberts and coming out, the Ladybird actress finally understood what she was missing. The pair met on the set of How to Build a Girl.
Roberts served as the producer of the 2019 movie adaptation, whereas Feldstein had a starring role. Eventually, the two were drawn towards each other and fell in love. 
It is unknown when the two started dating, but it is speculated to be in mid-2018. This is because Feldstein first shared the couple's picture in October 2018. 
In a 2019 interview with Teen Vogue, the actress opened up about being in love and understanding its meaning. Being in love with Roberts made her realize "why people write songs."
However, her attraction towards her girlfriend was not based on Robert's gender. Instead, she claimed that the appeal was about "her specifically."
Feldstein "is in love with her and all of her." The fact that Robert was a woman was merely an addition to that. 
The pair have been together for about three and half years, and Feldstein has already planned on marrying her partner. She revealed it in an interview with Bustle in June 2021. 
She said that 16 years from now, she hoped to be married to her girlfriend and "have babies and puppies running around."
The Booksmart star also saw the couple making "movies, shows, and plays that feel meaningful and exciting and profound." The duo does not hesitate to show their love on social media. 
Feldstein often posts pictures with her girlfriend, gushing about how much she loves her.
On the occasion of Robert's 30th birthday in December 2020, the actress called her "the most remarkable human ever to exist."
She appreciated her partner and said that she was "the girl with the warmest heart, the most expansive imagination, and the most exceptional brain."
She ended her message wishing her "bubba" a happy birthday. 
Who Is Bonnie Chance Roberts?
Like her partner, Roberts is also involved in the entertainment industry. However, she mainly works behind the camera while Feldstein shines in front of it. 
According to IMDb, she has two credits as a producer for How to Build a Girl and Nether. In addition, she served as Head of Film for Monumental Pictures for Cats, How to Build a Girl and Mary Queen of Scots. 
Moreover, she was the development assistant for one episode of Will, eight episodes for Harlots, and Bridget Jones's Baby.