Barenaked Ladies' Ed Robertson Talks about 'Good Life' and Peaks and Valleys of Fame
Barenaked Ladies wrote and performed the theme song for 'The Big Bang Theory.'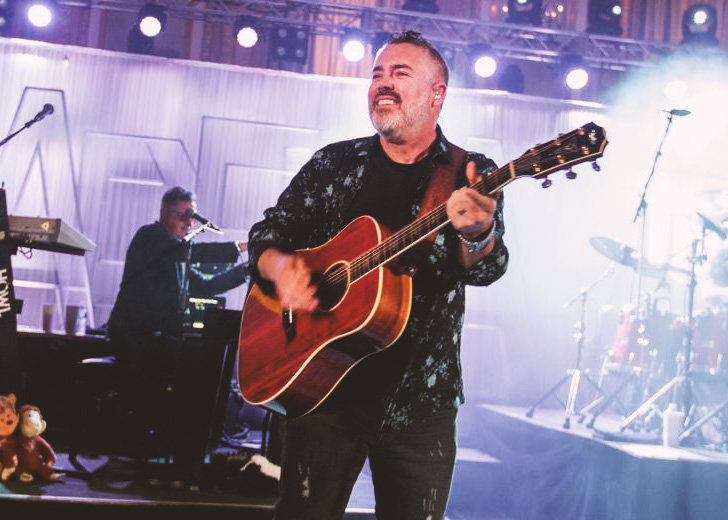 Barenaked Ladies rose to prominence in the '90s after their pop culture references filled songs that appealed to younger generations. They continued making music for years and were further introduced to a much wider audience through The Big Bang Theory theme song.
The band played the iconic theme song for the massively popular sitcom, which starred Kaley Cuoco, Jim Parsons, and Mayim Bialik, amongst others, and ran for 12 seasons. The Big Bang Theory's longevity is commendable, but so is the band's.
Barenaked Ladies was formed in 1988, and they are still going strong. Throughout their over 33-year reign, the Barenaked Ladies have released 16 records. In their 2021 song, 'Good Life,' they sing about the highs and the lows of their musical career.
When talking to Kyle Meredith, Ed Robertson, one of the founding members of Barenaked Ladies, spoke about the song and what it represented.
That song [Good Life] is absolutely the story of the band and wrestling with the ups and downs of being in a band for 30-plus years. Ultimately, that song is about being grateful. That song is about this amazing thing that we built together… I am just so thankful that this is what I get to do.
Robertson further added that he was blessed to make music for a living and get paid for it, especially since he loved the craft enough to pay for people to hear him play.
Barenaked Ladies' Journey To 'The Big Bang Theory'
Barenaked Ladies started in 1988 as a duo formed by Robertson and Steven Page, two friends who had bonded over their love for Peter Gabriel. Initially, the band only did gigs like opening for other established bands before they eventually started writing songs together.
The band released its first tape titled Buck Naked in 1989. A year later, brothers Andy and Jim Creeggan joined Barenaked Ladies, and they released their second indie tape called Barenaked Lunch (The Pink Tape) the same year.
1991 saw the release of The Yellow Tape, the band's first commercial release, which also featured their fifth member, Tyler Stewart. The Yellow Tape was a demo tape that was created for their performance at South by Southwest.
The Barenaked Ladies also sent the tape to all the labels in Canada, only to be refused. However, the band continued receiving more love and attention from people as they kept performing.
Eventually, they signed a deal with Sire Records in April 1992 and put out their first studio album, Gordon, in July. The album was a tremendous hit in their home country of Canada and was certified platinum by the end of August.
Following their first studio album, Barenaked Ladies continued releasing more albums such as Maybe You Should Drive and Born on a Pirate Ship.
Within a few years, the band also found success in the US. In 2007, they wrote and recorded the theme song for The Big Bang Theory, and to this day, it's one of the most well-known theme songs for any long-running series.