Inside Bailey Sarian and Fiance Fernando Valdez's Break Up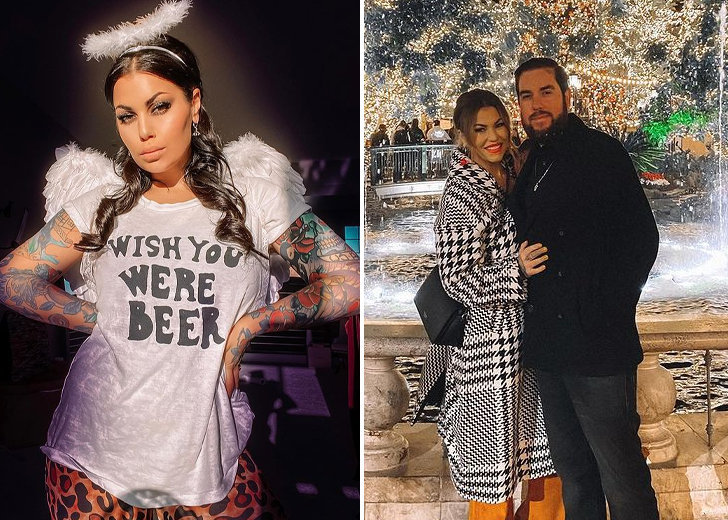 Bailey Sarian calls off her engagement with her fiancé Fernando Valdez. 
On January 24, 2022, the social media influencer took to Twitter to announce her break up, writing, "Hi. Fern and I broke up. I've needed some time to cry it out. But ya, it's over. Happy 2022."
After the announcement, Sarian shared three other tweets, where she talked about the break up and asked her followers to respect the couple's privacy.
Bailey Sarian and Fernando Valdez Break Up
In the first of three tweets she wrote later, Sarian asked her followers not to be rude to her ex-fiancé and stop sending him demeaning messages and respect their relationship for what it was now.
She wrote that no one was to blame for the break up and their relationship ending while stating that there was no "buy guy" in their relationship.
"Sometimes in life you grow in different directions & that's OKAY. I believe we met and we were together for a reason," she added.
Similarly, in her second tweet, she expressed that she would always love Valdez and wanted nothing but love and happiness for him. She went on to share that he deserved that.
Meanwhile, she was also clear that it was time to figure things out on their own.
But now it's time to figure some things out on our own. I will always love him and want nothing but love & happiness for him. He deserves that, I deserve that, you deserve that. — Bailey Sarian (@BaileySarian) January 24, 2022
"Just wanted to mention cuz fern said he was receiving a lot of hate, which is silly," she wrote in the last tweet.
While Sarian announced and explained the break up for the couple's fans, Valdez is yet to make any public comment about their relationship or lack there of.
Bailey Sarian and Fernando Valdez's Wedding Rumors
Some outlets and fans on the internet seem to think that Sarian and Valdez were married to each other.
But that is not true, as their relationship did not cross into the territory of marriage, or at least they never announced it publicly.
Even when Def Noodles reported the news of the couple's break up on Instagram, mentioning Valdez as Sarian's husband, many fans corrected the gossip page's claims.

Bailey Sarian with her ex-fiancé Fernando Valdez in 2019. (Photo: Instagram)
"Fiancé, not husband!" one wrote, while another fan similarly commented, "They were engaged, not married."
Another chimed, "I thought it was her fiance , I'm so saddened for her . They were adorable together."
Bailey Sarian Began Dating Fernando Valdez in 2013
Sarian began dating her longtime partner Valdez in December 2013. During an interview with IPSY, Bailey disclosed that she had met him when she decided to get her first tattoo from him at 18.
Three years into the relationship, Valdez decided to go down on his knees during the couple's trip to Paris. He reportedly proposed to her with the engagement ring on top of the Eiffel Tower.
"Yeah, I didn't see that coming," Sarian wrote while announcing the engagement through an Instagram post on May 16, 2016. She also implied that the proposal was a surprise.
In the post, she showed off her dark pink ruby ring with diamonds ingrained in its golden band.
After the engagement, the content creator created several videos wearing her engagement ring.
However, there were also instances she opted not to wear them. And because of that, fans often started discussing if she had broken up with her fiancé.
Recently, the couple had been away from their social media, making fans similarly question their relationship status. And now, the truth is known to all.