Is Bailey Sarian Married? People Think She Might Have Had a Secret Wedding with Her Fiance
Bailey Sarian is engaged to Fernando Valdez.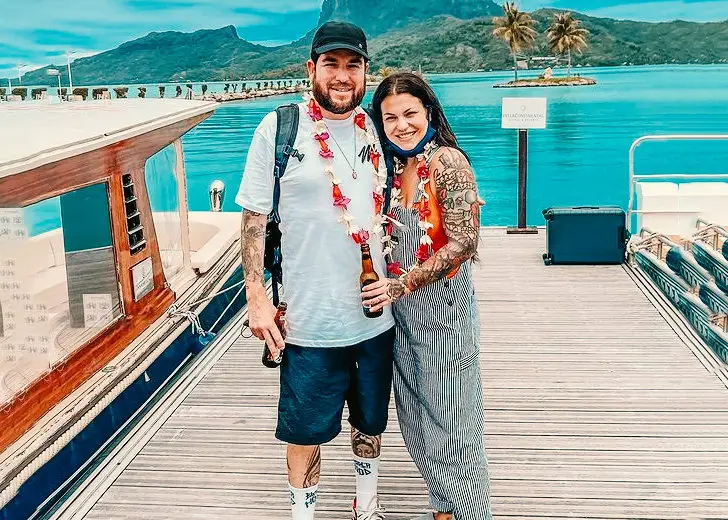 Social media influencer Bailey Sarian rose to fame with her out-of-the-ordinary YouTube series titled Murder, Mystery and Makeup, and Dark History. 
Since opening her eponymous account in January 2013, the makeup guru consistently uploaded videos comprising makeup tutorials. Then, she started narrating real-life crimes in her videos in 2019. 
The unique take on otherwise ordinary content garnered significant attention from viewers worldwide. In consequence, the number of her subscribers and her fans started growing. 
As of this time of writing, Sarian's YouTube subscribers are 5.76million, and the number is, undoubtedly, ascending with every passing day.
While her professional life is blissful, her personal life also seems to be euphoric. She has been in a long-term relationship with Fernando Valdez, professionally also known as Menso One. 
Valdez is a tattoo and graffiti artist. He runs his private studio, Memory Lane Hollywood, in Fairfax, Los Angeles.
Bailey Sarian and Fernando Valdez's Relationship
Sarian and Valdez met on Friday the 13th in December 2013 and soon started dating. After three years of relationship, Valdez proposed to the YouTuber during their trip to Paris. He got on one with the engagement ring on top of the Eiffel Tower.  
"Yeah, I didn't see that coming," Sarian wrote as she announced the engagement through an Instagram post on May 16, 2016, implying the proposal was a surprise. In the post, she flaunted her dark pink ruby ring with diamonds ingrained in its golden band. 
Since the engagement, the content creator has created many videos wearing her engagement ring, and sometimes she has opted not to wear it. However, the absence of the ring on her left hand made fans speculate if she had broken up with her fiance.
One whole Reddit thread was issued on the matter, and her loyal fans came to her rescue. "She doesn't wear it often but that doesn't mean anything," one particular follower stated.
Another person shared similar sentiments, highlighting how hard it was to wear a ring while doing daily tasks. The internet user even mentioned how her friend never wore her ring because she didn't want it damaged or dirty. 
Then the person opined Sarian stopped wearing her ring because she used heavy makeup daily and the products could ruin the band. 
A third follower chimed in, stating that the pair's relationship was going strong. The person highlighted they had bought a house and lived together. 
Is Bailey Sarian Married?
Sarian and her fiancé have been together for almost a decade now. Many of their followers wonder if they are married. That's not all. Some of her fans are convinced that the duo has tied the knot through a secret wedding. 
In a Reddit discussion revolving about Sarian's marital status, one user pinpointed a possibility of them being legally married but waiting to plan a big wedding and make it official.
Another person added, "Maybe they quietly married before their trip earlier this year?"
While most of the commenters suggested Sarian had married her fiancé, the others wished the theory was true, and the couple were indeed husband and wife. "I hope that's the case! So romantic," one follower exclaimed. And to be honest, we wish the same! 
But until Sarian or her partner doesn't reveal or announce information on the matter, all speculated conclusions should be taken with a grain of salt.