New Couple Alert! 'Bachelor in Paradise's Brendan Morais and Pieper James Are Seen Together in Public
Are Brendan Morais and Pieper James actually dating, or are they just friends?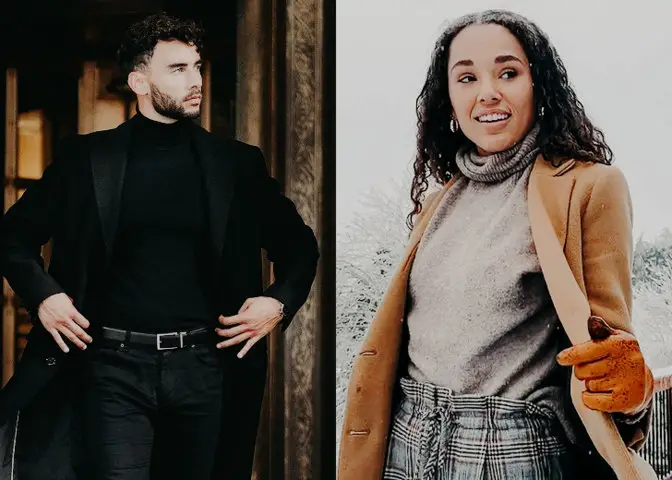 Bachelor in Paradise is a spin-off of The Bachelor and The Bachelorette, where previously rejected candidates participate.
The contestants are kept in a "secluded paradise" where they strive to find a partner for themselves. 
The show first aired on August 4, 2014, on ABC and is currently on its seventh season. Season 7 of Bachelor in Paradise will premiere on August 16, 2021. 
In June 2021, the show was shot for over three weeks. As a result, cast members are expected to keep their relationships hidden from the public until the end of the season.
On July 8, ABC revealed the first 20 Bachelor in Paradise participants, with up to 20 competitors whose identities have yet to be announced. Brendan Morais is one of the most well-known confirmed contestants.
He was a contestant in the Season 16 of The Bachelorette (Tayshia Adam's season). However, there seems to be trouble in paradise for him already as he was recently spotted with Pieper James, an alleged participant in Bachelor in Paradise. 
Are Brendan Morais and Pieper James Dating?
James was a contestant in the 25th season of The Bachelor (Matt's season), where she walked out broken-hearted on the seventh week. However, it seems like she has finally found a love for herself.
On April 11, 2021, an anonymous submission to Deux Moi confirmed they had seen Morais and James walking together. This led to the speculations that the pair stepped out together from this season of Bachelor in Paradise. 

However, the pair were reportedly dating before even taking part in Bachelor in Paradise. On July 3, 2021, US Weekly exclusively announced that the couple was in a relationship. 
According to the tabloid's source, they met each other via mutual friends since they "hang out in the same Bachelor crowd." As a result, they were infatuated with each other and started dating.
They were spotted by fans a couple of times in Boston and New York.
They were making their long-distance relationship work by Morais flying out to New York and James flying to Boston to hang out with each other.
What Will Happen to Them in 'Bachelor in Paradise?'
Even though Season 7 has not aired yet, speculations about Morais and James in the show have already started —  all of which are provided by Reality Steve, a massive fan of The Bachelor franchise. 
According to him, since Morais is the original cast for the season, he will give his rose to someone else. The production "purposely waited" to bring James. 
But, if they were already dating and everything was pre-planned, there are two ways the drama would unfold — they try to hide it or tell everyone.
Another explanation is that because they were dating prior to the show, the other participants were angry at them for not being on the show for the right reasons. Therefore, they walk out of the show mid-season. 
However, these are just speculations, and we have little choice but to wait until August 16, 2021, to see how everything unfolds.