What Happened to AzMarie Livingston and Raven Symoné?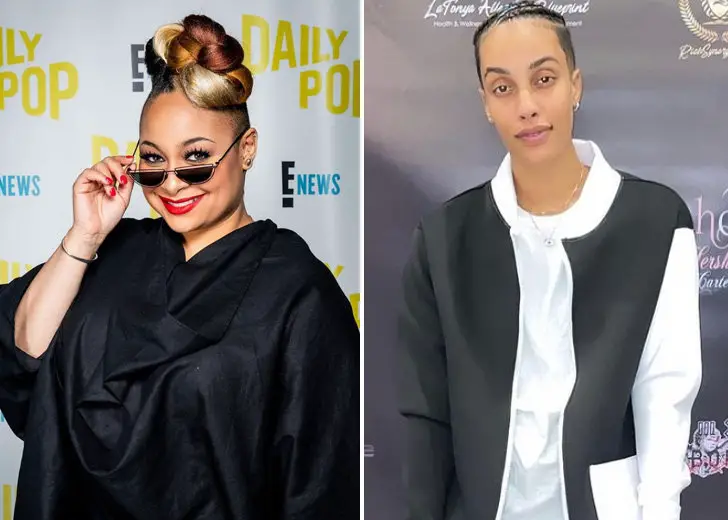 AzMarie Livingston rose to fame after participating in America's Next Top Model: British Invasion in 2012. After the show, she branched out into acting and appeared in numerous TV shows. 
She also began dating the former Disney star Raven Symoné. The duo was close friends long before they started dating, and they were notoriously private about their love life. 
They often attended red carpet events together and shared adorable photos on social media. 
During a 2014 interview on Where Are They Now? Livingston's former girlfriend said she preferred not to be labeled.
"I don't need language. I don't need a categorizing statement for it. I don't want to be labeled gay. I want to be labeled a human who loves humans. I'm tired of being labeled," Symoné told Oprah Winfrey. 
She added that her mother and loved ones taught her to keep her personal life to herself as much as possible. 
Therefore, she and Livingston kept their relationship away from the public. 
AzMarie Livingston and Raven Symoné on Their Relationship
Despite the need for privacy, the couple opened up about their relationship on rare occasions. 
Speaking to Holywood Today, Livingston talked about the advice she received from Symoné when she landed a role in Empire.

AzMarie Livingston talking to Hollywood Today about Raven Symoné. (Source: YouTube)
She shared she got great advice from her girlfriend, who taught her how to be poised and respond, understand everything happening on-set and off-set, and make it work for her personally and for her work. 
Symoné also gave a glimpse into their lives during an interview with People. The former That's So Raven star told the outlet of her wishes for her partner to be at home more often. 
She said that she wanted to binge-watch their favorite shows with Livingston. 
"I refuse to binge-watch shows with anyone unless it's my partner because I need to watch it when I need to watch it. Right now, I can't watch the rest of Suits because I gotta wait for her. I'm like, 'I want to watch it now!'" said Symoné.
She also gushed about her model girlfriend, saying she was in a show "people are going ape crazy for" and iterated that she was proud of her. 
As for their future, the former Disney star was not sure of what the future held for them, but she wanted to settle down and have kids someday. 
AzMarie Livingston and Raven Symoné Split
Unfortunately, Livingston and Symoné were not meant to be, as they broke up after three years of dating in 2015.
According to some reports, Symoné had been unfaithful, but the reason for their breakup was never confirmed.
However, the exes appear to be on good terms, as they still follow each other on Instagram.
Livingston even commented on one of Symoné's wedding pictures on Instagram with a simple, "Congratulations, friend."
After the breakup, the former child star tied the knot with her now-wife Miranda Maday in June 2020. As for Livingston, it is unconfirmed if she has someone new in her life.