A Look at 'Awkwafina Is Nora from Queens' Season 1 and Season 2 Air Dates
Awkwafina's Nora Lin is back for another season.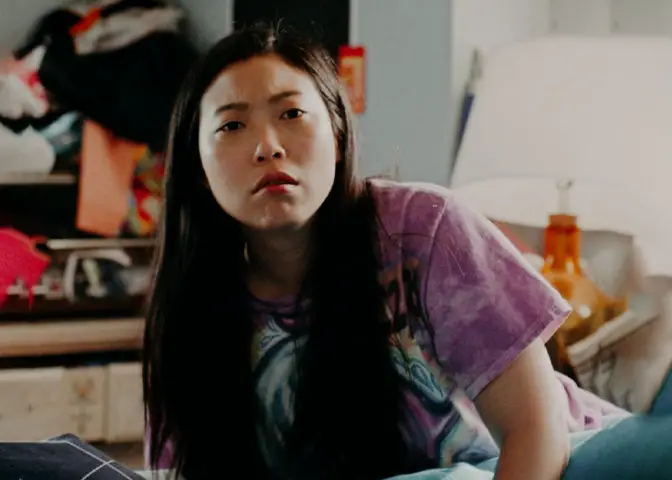 Everyone's favorite Queens native is back for another season full of laughter. 
Awkwafina is Nora From Queens has released a teaser trailer and premiere date for its upcoming second season. The family comedy will premiere on Comedy Central on August 18, with two episodes airing back to back at 10 p.m.
'Awkwafina is Nora From Queens' Season 2
Inspired by her own real-life upbringing in Queens, creator and writer Awkwafina stars as the series' titular character, Nora Lin.
The fictional alter-ego stumbles through life and navigates young adulthood in NYC while living in a multi-generational household with her father, Wally (BD Wong), grandmother (Lori Tan Chinn), and cousin (Bowen Yang). 
Lin is laid back and a slacker-dreamer millennial who finally moves out and is determined to make the most of her life. 
In the trailer for Season 2, she is back at her antics and confronted with a lot, from a new job to her cousin wanting to be an actor and even a marriage proposal. But one thing remains the same, Lin is still confused and stumbling through adulthood. 
The series is packed with amazing guest stars like Margaret Cho from All-American Girl and Alan Kim from Minari. Additional guests include Ross Butler from the teen romantic comedy film To All The Boys: Always and Forever and Cindy Cheung from the hit series 13 Reasons Why. 
The 10-episode second season will also feature several new directors, including BD Wong's television directorial debut.
Ratings and Reviews
While the show's plot is not exactly a novelty, a 20-something stumbling through life and going through the everyday hurdles of adulthood, season 1 of the series was well-received by the audience.
The actors added to the fun factor of the show. It also told from the Asian-American point of view, a diversity that is mainly neglected on television. As a result, the series received an audience score of 70% and a Tomatometer rating of 81% on Rotten Tomatoes. 
The Tomatometer ratings refer to the percentage of Approved Tomatometer Critics who gave the series a positive review. 
Similarly, Deadline reported that the first season finale scored season highs among M18-34 (.52, +27%) and P18-34 (.46, +22%) in Live+3, according to Comedy Central and Nielsen. The series ended off on a high note as the No. 1 freshman cable comedy series among M18-49.
Deadline also noted that it was also one of the most-followed seasons 1 premiere across Facebook, Twitter, and Instagram in the last three years, with over 111,000 followers.
According to IMDb, users gave the show a weighted average vote of 8 out of 10. Meanwhile, Metacritic gave the series a Metascore of 66 out of 100 and a user score of 5.6 out of 9. 
Other respected critics like The Guardian opined the series had a thin plot while CNN remarked that the storyline felt a little stale. 
Hopefully, when season 2 returns, Awkwafina's Lin has a much better story arc.