Is Avan Jogia Married? Know About the Actor's Dating Life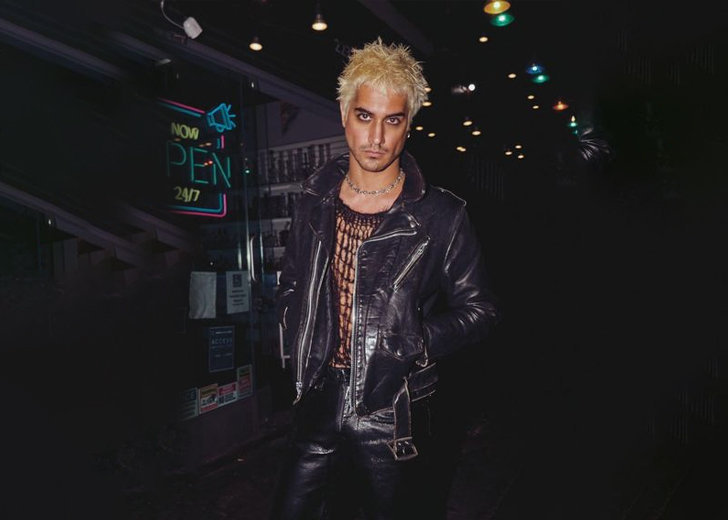 Avan Jogia, who broke out to fame playing Beck Oliver on Nickelodeon's Victorious, is pushing 30 as of this writing, and has definitely grown since his teen-drama days. 
With the passage of time, fans have begun to wonder, "Is Avan Jogia married?" 
Understandably, the intrigue around his love life has been exaggerated thanks to the veil of enigma surrounding it. 
So, to answer the question bluntly, Jogia doesn't have a wife, neither was he ever married.
That being said, the actor has been in two serious relationships thus far; at least, that is what is known in the public sphere. 

Avan Jogia promoting a charity art auction to fund art therapy for kids with ADHD (Source: Instagram)
For a good chunk of the teens, the actor was in a relationship with actress Zoey Deutch, until he jumped ship and landed in the arms of another actress — Cleopatra Coleman. 
Zoey Deutch
Jogia began dating his first known girlfriend, Zoey, in 2012.
For those who thought the Deutch name sounds familiar, Zoey is the daughter of director Howard Deutch and actress Lea Thompson.
The couple made their first public appearance in March 2012 at the Kids Choice Awards, but they didn't stop there.
Over the years, the duo was caught hanging out together on multiple occasions, and a number of Instagram posts on either of their Instagram handles. 
Even then, Jogia was mindful as to not give too many details of his romance away in the public sphere. 
Admittedly, this was a well-thought-out move on the actor's part. 
During an interview, he explained how courting too much public attention towards a celebrity relationship could sometimes incentivize people to pry more out of said romances. (via E! News)
On the flip side, he thought it would "be a bit strange" to completely ignore one's partner, be it girlfriend or wife, in the public sphere. He added, 
So just trying to find the line that's most comfortable is important. If you don't want to be a spectacle don't make it a spectacle, and hopefully mostly you'll be left alone.
Some time before 2017, the couple parted ways. Although the reason for their split has been kept from the public eye, the couple seems to have parted ways on amicable terms. 
They even starred in Zombieland: Double Tap two years after their break-up.
Cleopatra Coleman
Speaking of Zombieland: Double Tap, Jogia made a public statement with his girlfriend, Coleman, during the 2019 premiere of the movie. 
The two of them dressed as Billy Bob Thornton and Angelina Jolie from their 2000 red carpet appearance for Gone in 60 Seconds.
The resemblance was well thought out and intentional. Still, there was a major differentiating factor between the two couples. 
Thornton and Jolie were husband and wife when they made that appearance, whereas the other couple was just dating at the time. 
Jogia and Coleman made their romance official when they appeared at the Entertainment Weekly Pre-Emmy Party in September 2017. (via Suggest)
Still, apart from a few Instagram posts on a few occasions, the actor rarely spoke about his girlfriend in the public eye. 
While there is nothing new about Jogia keeping his dating life under wraps, it is noteworthy that, as of recent, he has deleted all of the posts featuring his girlfriend. 
Then again, it is not unlike Jogia to break up without a word uttered to the press.