Ava Majury Intimidated by Stalker after Eric Rohan Justin's Death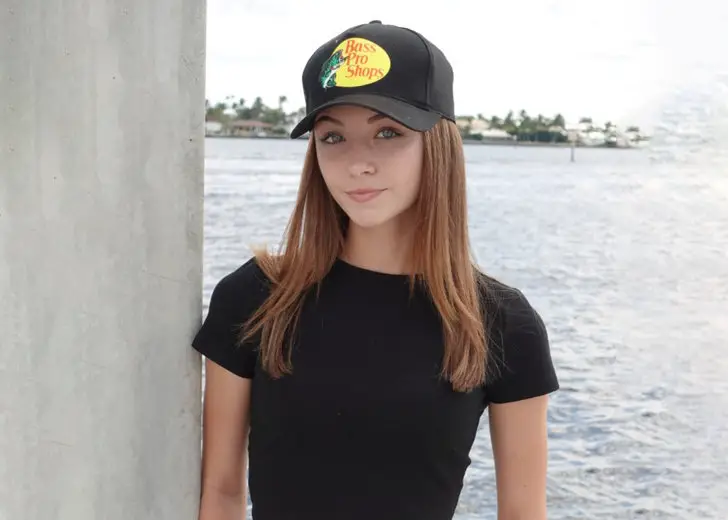 For TikTok star Ava Majury, stalkers and harassment incidents do not seem to stop.
After Majury's widely reported stalking case involving Eric Rohan Justin, another kid from the school she attended started reportedly stalking her.
This has had a massive effect on her life, even to where she has now dropped out of school.
Ava Majury Intimidated by a Juvenile Stalker
Soon after 15-year-old Majury's case with Justin ended, she started getting stalked by another boy. This time, the culprit was from her vicinity as opposed to Justin.
The stalker, according to Majury, was a boy from her high school who lived in Naples, Florida.
Fearing for her safety, her father, former New Jersey police officer Rob Majury, filed a stalking complaint in January 2022.

Ava Majury, former TikToker, was stalked by a juvenile high schooler right after her Eric Rohan Justin stalking case. (Photo: Ava Majury/Instagram)
The stalker started following and intimidating her in 2021 after her case with Justin.
In her description of how the incidents unfolded, she said that the stalker was "always behind" her during school hours in a high school that has 2,300 students. She accused the yet-unnamed boy of following her around the school.
Further, he allegedly even showed up at her high school girls' soccer team meeting in October 2021. He did not play the sports, and neither had any connection to the team.
Following these, her parents pulled her out of school. "I was terrified. I took myself out of many things that I love," Ava said in her court testimony on March 28, 2022.
She also confessed to having "nightmares about everything," and feeling scared at night.
This stalker is peculiar because of his connections with Justin.
Ava Majury's Stalkers Communicated through Snapchat
To see their connection, we have to first explore Majury's stalking incident concerning Justin.
Justin, as she clarified in her Instagram post on February 19, 2022, began the harassment with requests for explicit pictures. In chronological order, this was around June 2021, or "over a month" before his next move.
After selling him 2-3 pictures of her face on Snapchat for $5, which she did hoping he would stop harassing her and her friends, he asked for more explicit photos. At this point, she blocked him.
However, her parents were oblivious to this. But things escalated in July 2021.
Justin, an 18-year-old kid, drove from Maryland to her home in Florida and showed up at her front door with a shotgun. As she put it, he was there to "murder [her] family."
In response, her father shot Justin dead.
Now here's the connection between the two.
Majury said that the second stalking began after the shooting incident. In court on March 28, Majury's lawyers argued that the juvenile second stalker and Justin were in communication with each other.
At first, she blocked both of them. But after realizing that they were in contact, she occasionally contacted the juvenile for information regarding Justin.
The unnamed boy even sent her screenshots of the conversation between him and Justin at her request.
In one of those conversations, Justin expressed his intent to rape her. The boy had used another device to take the conversations' screenshots as Snapchat sends alerts to the user if a conversation's screenshot is taken.
Following these revelations, the court dismissed Majury's second stalking case. The court judged the juvenile's actions as attempts to help her and not harm her and, therefore, was not considered a case of stalking.
As for now, Majury has deleted her main TikTok account. But she is still on Instagram, although she does not post as frequently.
She had over a million followers on her now-deleted TikTok profile and made over $1,000 per promotional post.