Broadway Queen Audra McDonald and Husband Will Swenson Are Proud of Each Other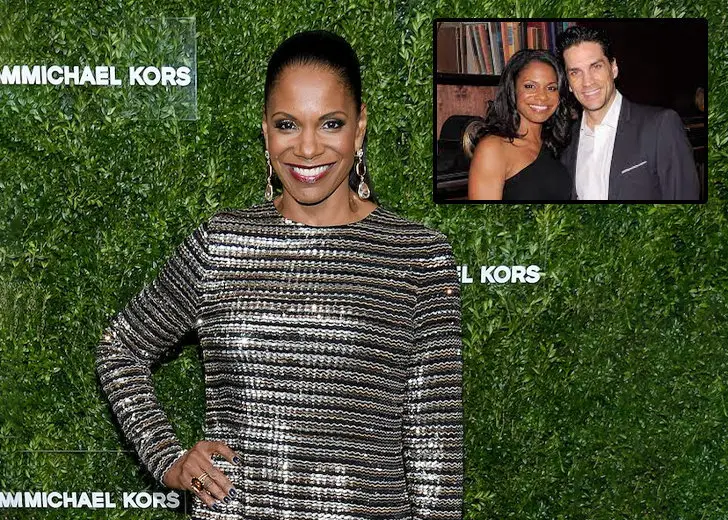 Audra McDonald and her husband, Will Swenson, are proud of each other, and it is one of the secrets to their successful marriage. 
In March 2014, McDonald supported her Broadway husband, who took on the stage as Javert for Les Miserables.
According to reports, she was beaming when she arrived at the Imperial Theater with her daughter. 
Before the show, she tweeted she was excited about the show and was "the proudest wife in Paris(circa 1862)!"
Meanwhile, Swenson reeling from all the love from his family, friends, and fans, took to Twitter to thank everyone. 
But McDonald isn't the only proud spouse. Her husband is also a big fan of hers. 
During an interview with NBC, Swenson revealed he was still moved to tears whenever he watched his Tony-winning wife perform.
"I'll go see one of her concerts. And I'll just sob because I'm reminded of the power of this woman I'm married to," he added.
Audra McDonald and Her Husband
McDonald tied the knot with her husband in October 2012.
The Private Practice star and Swenson had their celebrations at their home in Croton-on-Hudson, New York.
"Well, that was just the best day ever #SadieSadiemarriedlady," McDonald tweeted at the time. 
They met in 2007 when they were cast in the Broadway, 110 in the Shade, and got engaged while on vacation in Puerto Rico.

Audra McDonald and her husband, Will Swenson (Source: Audra McDonald/Instagram)
It was a second marriage for the Broadway veterans who had children from their previous marriages. 
McDonald was married to bassist Peter Donovan, but in 2009 after nine years of marriage, they filed for divorce. 
They share a daughter named Zoe Madeline. 
Meanwhile, Swenson was married to Amy Westerby, and they share two sons—Bridger and Sawyer.
Despite coming together with a past, it appears it didn't seem difficult for the couple to bring their blended families together. 
During their interview with People, while they were newlyweds, they shared they were excited for their new lives as a couple with their "wee posse of three."
Audra McDonald on Motherhood
Four years after their marriage, McDonald and Swenson gave birth to their first child, increasing their children count to four. 
At 46 years old, the pregnancy was a complete surprise for the couple. 
In a statement, the actress referred to her pregnancy as a miracle and said, "Who knew that tap dancing during perimenopause could lead to pregnancy?"
Speaking to People about becoming a mother so late, she explained that her parenting style had changed entirely. 
The mom-of-two was a lot calmer than she was with her first child and added that it was probably because she was older and tired. 
She stopped stressing about little things like she used to with her oldest born. 
Talking about the bond between her daughters, McDonald noted she was happy about how her first child was handling her new role as a big sister. 
Referring to her as a fantastic big sister, she shared that her toddler lit up every time she saw her big sister walk into the room.