A Look into Asian Doll and King Von's Relationship and Cheating Rumors
Asian Doll broke up with King Von days before he died.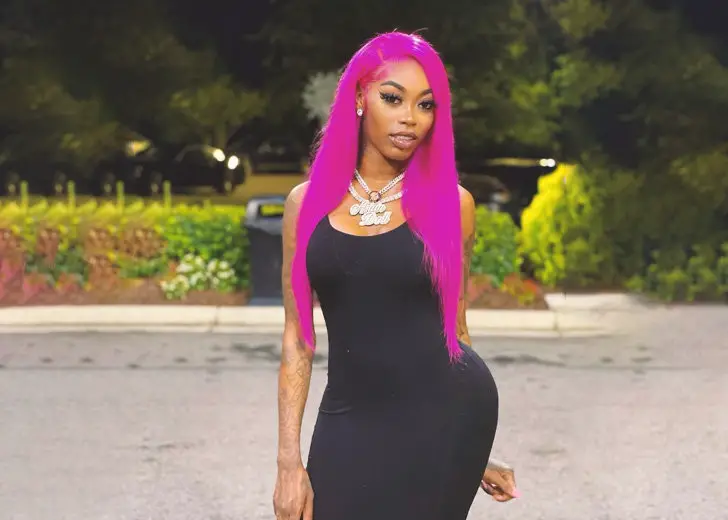 Misharron Jermeisha Allen, also known as Asian Doll and Asian Da Brat, is an American rapper. She started her career in late 2015 when she released her debut mixtape, Da Rise of Barbie Doll Gang Empire, on December 16, 2015. 
She has released nine Mixtapes, one EP, many singles, and several collaborative singles since then. She is currently signed to Gucci Mane's 1017 Eskimo Records — the label's first female artist since its inception in 2010. 
While Asian Doll is famous in her own right, her beef with other musicians and relationship with rapper King Von gave her career traction. 
King Von and Asian Doll Relationship History
Von was a rapper best known for 'Crazy Story,' 'Took Her to the O,' and 'Grandson for President.' He was in a relationship with Asian Doll from 2018 to mid-2020.
He talked about his relationship with Asian Doll in-depth on the No Jumper Podcast on March 21, 2020. He was in New York with Lil Durk when he first saw her.
He found her extremely beautiful, but back then, he did not have the money and fame. So, he was intimidated to approach her. 
Unfortunately, his friend was also infatuated by Asian Doll, so he went to talk to her. Nevertheless, Von did not give up. He met up with her a couple of times in New York until he gathered some courage to flirt with her. 
Eventually, the pair started dating. However, when the cheating rumors surfaced in 2020, the couple parted ways. 
On August 2020, the No Jumper Podcast discussed Von and Asian Doll's breakup. They got news from some drama sites that the duo allegedly broke up because Asian Doll caught him cheating. 
The hosts also talked about the rappers' social media updates. Von took to his Instagram stories to share a photo of a girl sleeping on his bed alongside a caption narrating how he did not get played by the wrong person. 
Asian Doll, on the other hand, implied Von had an affair with a prostitute. The pair seemed to have rekindled the relationship in October 2020, but Von claimed he was still single. Unfortunately, that marked the end of Asian Doll and Von's relationship. 
King Von's Death and Asian Doll's Tribute
On November 6, 2020, Von was involved in a confrontation with another rapper, Quando Rondo, in an Atlanta nightclub. The brawl rapidly escalated into gunshots.
Von was then taken to a hospital in serious condition, where he died later that day. Altogether, three people died, four were injured, and one was arrested for Von's murder while being treated for a gunshot wound.
King Von was buried in his birthplace of Chicago on November 14, 2020. Asian Doll came to know about the dreadful news after a girl called her from the hospital. 
Her entire world crumbled after hearing the news. Besides that, seeing the information on TV was a harsh reality check on her. She had broken up with him a few days before his death and it was rough on him. 
In his honor, she got a picture of Von tattooed on the back of her left hand. She called it the "hardest tattoo" on her body and dubbed herself "Queen Von."
On August 10, 2021, she dropped the music video for her new single, 'Dont Let Me Go,' dedicated to her late boyfriend.