Ashley Greene's Plastic Surgery Rumors — Has She Really Had a Nose Job?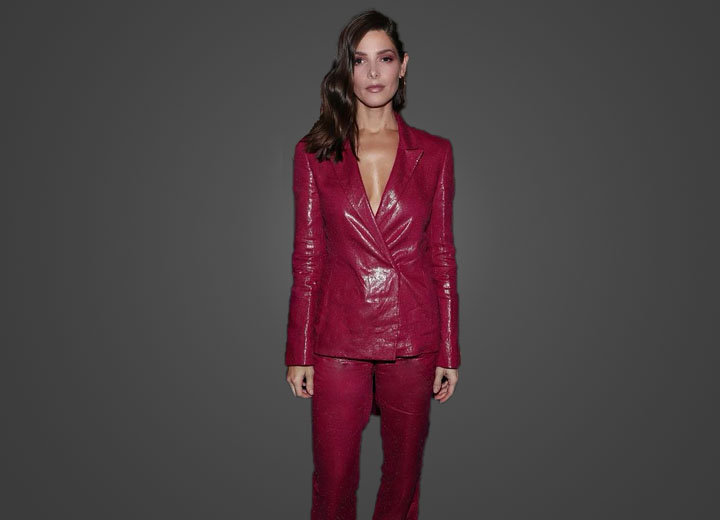 Ashley Greene rose to fame from her role as Alice Cullen in the Twilight movies. The movies gave the actress her first big break in Hollywood.
And it also had people talking about her looks and how she might have altered those with plastic surgery.
Many on the internet speculate the actress has undergone plastic surgery, correcting or destroying her facial features. Here is a detailed look at what the rumors are and if they hold any truth.
Details of Ashley Greene's Plastic Surgery Rumors
Gossip about Greene's facial features rose after her casting in Twilight in 2008. However, they remained to a minimum until Twitter became a big thing.

An old picture of Greene. (Photo: Ashley Greene Khoury/Instagram)
After that, fans and critics alike took, and still take, to Twitter to voice their opinions and theories regarding Greene's potential plastic surgery. The facial part that comes up the most in these conversations is her nose.
According to many, Greene has undergone rhinoplasty or, in simpler terms, had a nose job done. This is based on how her nose looks — Greene has what some term an "unusual" nasal structure, with a very straight, pointy nose and raised bridge and tip.
Speculations also mention that her nose keeps changing shape.
Further, some also believe that Greene has a botched or incomplete nose job — speculation that stems from the fact that her nose appears crooked to her left when looked at from the front.
As for why she could have undergone surgery for her nose, there are a couple of theories.
The first one suggests she did so to get her part as Cullen in the Twilight franchise. The second one says she just did it to further her modeling career — she was previously unsuccessful as a model because she was told she was too short to be one (she is 5 feet 5 inches tall).
Greene has never addressed these rumors or even paid them any mind.
Ashley Greene Loves Growing Older
While we might never know the reality of Greene's nose, what we do know is that she is a sucker for all things skin health. And she does not mind growing older, either.
"My mother always told me I'd love my 30s, and I finally understand what she meant," said Greene during her interview with New Beauty in August 2021. The actress, who turned 35 on February 21, 2022, shared with the magazine her secret to looking young and vibrant at her age.
Her secret? Proper skin care.
After entering her 30s, she admittedly noticed her skin was much more reactive to being neglected. So, now her beauty regimen has "taken center stage" — she uses all kinds of cleansing, moisturizing, and balancing products to keep her skin as healthy as possible.
Living in LA also made her realize the importance of being mindful of SPF on her face. She was also understanding the impacts of treating the skin around her eye like any other area on her body.
When asked what excited her about her life now, she said she was "finally coming into [her] own" and was determined to accomplish more. "I'm genuinely excited about getting a bit older and wiser," the actress said.
Maybe it is her wisdom that keeps her from responding to all the plastic surgery rumors.