Who Is Arthur Darvill's Wife Ines De Clercq? Get To Know Her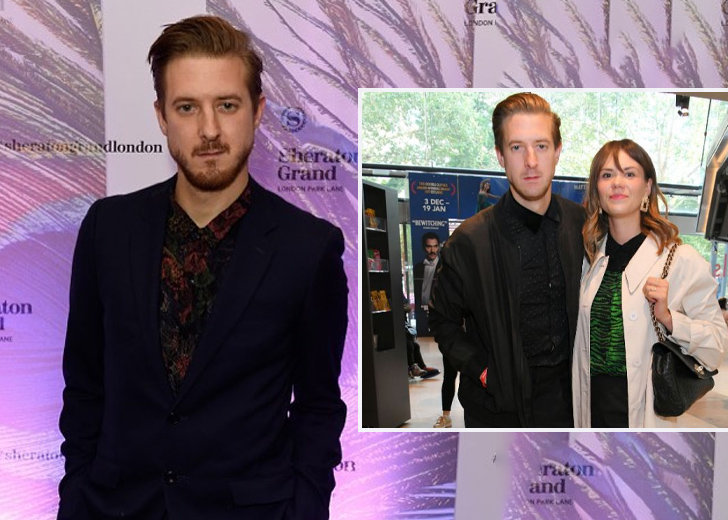 Arthur Darvill seems to have found the perfect wife in Ines De Clercq.
Why's that, you ask? Well, Clercq appears to be not only his life partner but also a companion in career-related things.
The two have been together for over a decade and, in those years, have collaborated on various projects.
Arthur Darvill and Wife Ines de Clercq's Relationship
Darvill and Clercq's relationship dates back to before 2012. But the two have revealed little about when they actually started dating.
The only thing available that proves this is his Instagram post from Christmas 2012.

Arthur Darvill with wife Ines De Clercq in December 2012. (Photo: Arthur Darvill/Instagram)
On December 25, 2012, the Doctor Who actor posted a festive picture with Clercq and his cat, Prince Philip, standing beside him.
In the picture, the couple (and Philip) were wearing something red. Darvill and his then-girlfriend wore red t-shirts with glowy Christmas trees on them.
As for Philip, who was a recent addition to the family at the time, he wore a red dress with white borders, presumably resembling Santa. He also looked uncomfortable while being held by Clercq.
Darvill called themselves "family" in the caption while wishing everyone a Merry Christmas.
It has been eight years since this post.
Clercq made herself scarce immediately after this post. She is rarely seen on his account even now.
The next time she appeared in his post was in November 2015 when Darvill reposted Caity Lotz's upload calling them "love birds."
This was a few months after he had reportedly called her his fiancee at some other place.
He still called her his girlfriend until May 23, 2015, when he defended her against haters on Instagram.
This implies that they got engaged after May 2015, although only they know the exact date.
And other sources report they got married that same year. He has neither said anything about his wedding with his now-wife nor uploaded anything about that on his Instagram.
Darvill acknowledges Clercq as his wife in interviews now. Other details he keeps close to his heart.
Who Is Arthur Darvill's Wife Ines de Clercq?
Clercq is a multi-talented performing artist, much like her husband. She is an actress and a recording artist.
She has worked both in TV and theater. She made her cinematic acting debut in 2008 as a background artist in Dummy.
Including this, she has eight acting credits. Her other notable projects are Broadchurch (2017) and Traitors (2019).
As for her work in theater, Clercq has worked in six stage productions to date.
The actress is also a brilliant singer and musician. She has been working with Darvill since the early 2010s.
They have put many performances together, clips of which can be found on YouTube. Some of these date as far back as late December 2013.
In 2018, they started a London-based music collective called Paperlands. They did a few gigs here and there with other members of the group.
The husband-wife duo did some recording together during the lockdown. They did so at home, creating a makeshift soundproof studio at home.
She is in one of The Lone Centurion stories, and they recorded for that project at home.
They had a great time working with one another in that setting.
"We just had such a laugh — you can't see anyone but you can hear them, it's such a different type of acting," said Darvill during his interview with Blogtor Who.