'Around the World in 80 Days': From a Book to Two Movies, One TV Mini Series and Now an Animated Movie
Jules Verne's 'Around The World In 80 Days' is Getting Another Screen Adaptation, But This Time It's A Frog And A Monkey Who Are Taking The Lead.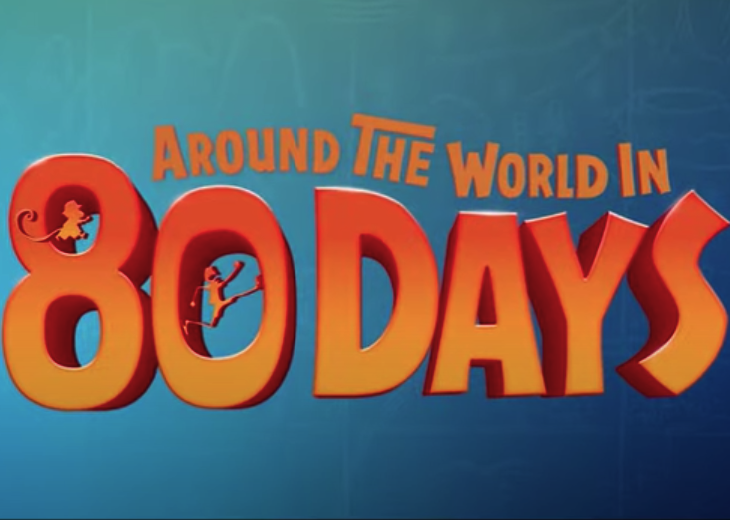 Around The World In 80 Days is a classic adventure novel by Jules Verne. The book has been described by many as an infinitely malleable source material for adventure-based screen projects.
Around The World In 80 Days, the 2021 movie, is another spinoff of this novel. And this time around, it's going to be in animated form.
Goofy Interpretation of Verne's Classic
Around The World In 80 Days has been in the making since late 2019. Studiocanal and Cottonwood Media announced they were working on the movie on October 2, 2019.
The French-Belgian production team chose great people to turn the movie into a reality. Gerry Swallow, who has had creative inputs in the Ice Age franchise and Say It Isn't So, was asked to write the screenplay.
Samuel Tourneux, 2008 Oscar-nominee known for his directorial works on Même les pigeons vont au paradis (2007), was added as director.
At the time, Studiocanal was going to deal with everything about the movie, even the worldwide licensing.
After nearly two years of waiting, the first trailer for the animated movie was finally released on August 11, 2021. The trailer is quite promising in its looks and the vibe it gives off.
There has never been an animated version of the story, and this film fills in that void. It also fills in the void for being the adaptation to have a monkey and a frog as the lead characters.
The lead monkey is Jean Passepartout, a grade-school kid with an overprotective mother who wants an escape from her jurisdiction. The frog is Phileas Fogg, an ace surfer who also happens to be greedy.
They set out on an adventure to travel around the world in just 80 days — a challenge Fogg puts forth, and Passepartout accepts.
The animation depends on a lot of stereotyping, but none of them intended to be anything other than goofy. And the old-school story arc pattern is a delight to watch.
Previous Adaptations
French writer Verne's original story has the same character names but different relationships and chemistry between them. In his writings, Fogg is a man who makes a bet with his friends that he can travel the world in 80 days and then sets out to do the same the next day with his servant Passepartout.
There have been many different adaptations of this story over the years, in the form of both movies and TV series.
The first-ever screen adaptation came in 1956. It was a movie with the same name as the book.
Then came 1989's TV mini-series, again with the same name. It starred Pierce Brosnan as Fogg and Eric Idle as Jean Passepartout.
2004 brought another movie with the same name. But this time, Fogg (Steve Coogan) is an inventor who has his career on the line if he doesn't complete the challenge of going around the world in 80 days. And Passpartout (Jackie Chan) is there to accompany him.
But rather than this being only an adventure movie, it is an adventure comedy, which is slightly different. It puts Passepartout at the center of the story (sort of), using Chan's aptitude for comedic timing and pauses for generating laughs.
A fifth adaptation is also in the making. BBC is working on another series adaptation of Verne's works. And they have already selected  David Tennant, Ibrahim Koma, and Leonie Benesch, among others, for the roles.
Set for an autumn release, this should be a good thing to keep an eye out for. But before that, we're excited to feast our eyes on some computer-generated magic.