Ariana Grande Revealed Blake Shelton's Shady Text: 'The Voice' Judges Are Competing Hard
Whose side are you on - Blake or Ariana?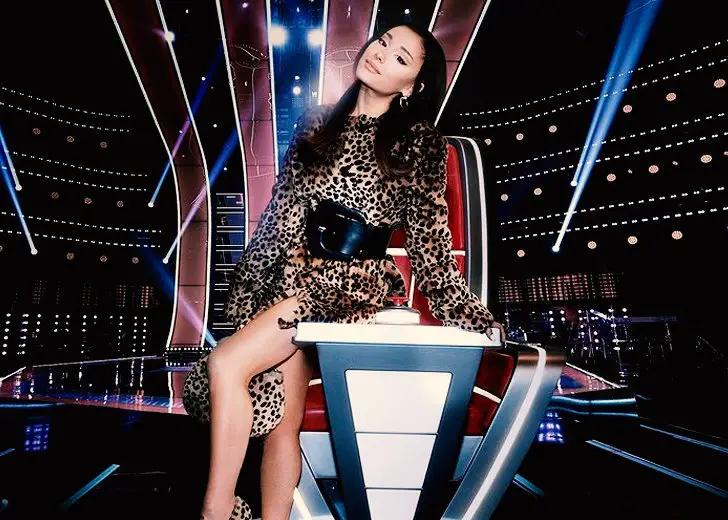 Back in March, Ariana Grande announced that she would be the new judge on The Voice. 
She was replacing Nick Jonas as a coach for the 21st season of the singing competition. Grande joined veteran coaches Blake Shelton, Kelly Clarkson, and John Legend on the hit show. After the announcement, the franchise released a teaser in July on their YouTube channel. 
Grande seemed to fit right in with the other judges as she engaged in banter with the other judges, especially Shelton, who was treating Grande very well, which confused Grande. Meanwhile, Legend warned her not to trust Shelton, and she didn't. This was covered in the pre-taped blind audition episodes that premiered on September 20. 
Ariana Grande and Blake Shelton in a Friendly War
It looks like it's on between Shelton and Grande, although it wasn't like that from the start. 
During the Blind Auditions, it looked like Shelton had a clear strategy. He was fawning over Grande, saying he would help her, and shared that he wanted Grande's fans on his side, clearly referring to Grande's massive following of over 257 million Instagram followers and potential voters. 
And when all the coaches turned for Raquel Trinidad's soulful rendition of Stevie Wonder's 'I Wish,' the veteran coach said he wanted Trinidad to choose Grande since the other judges had never proven they could win. 
Trinidad went with Grande while Legend realized Blake had tricks up his sleeves and iterated he could not be trusted. However, Shelton was up to his antics again when all the coaches turned for 13-year-old Hailey Mia. 
He suggested she join Grande if she wanted to win, to which a frustrated Clarkson responded that Grande did not need his help. In the end, Mia went with Grande. Although Grande was happy to have Mia on her team, she saw right through Shelton. 
When Shelton needed backup from Grande to win over Jeremy Rosado over Clarkson, Grande turned her back on him and suggested to Rosado that Clarkson was a better fit for him. 
Shelton, who was betrayed, declared their friendship was over. 
Ariana Grande Reveals Blake Shelton's Text
On September 25, Grande uploaded an Instagram carousel of random photos with no caption. The last photo was a text message that Shelton had sent Grande. 
Shelton had sent an article written by Ok magazine which said that producers of The Voice were considering replacing Shelton with Grande. According to the article, a source revealed to Radar that the producers were quietly looking for someone younger and more current to jazz up the show. 
The source shared that Shelton was great, but he was nothing compared to Grande. The creatives of the show were looking to capitalize on the younger crowd. 
Shelton clearly expressed how he felt, saying, "Thanks a lot Ari....Thanks a [expletive] lot," to which Grande responded with a heart emoji. A few days later, Shelton took to his Instagram with a photo of Shelton and Grande looking at each other while sitting on the spinning red chair. 
In the caption, he noted that it was on clearly declaring war.
It will be interesting to see how this warfare between Shelton and Grande is going to pan out.