Arcadum's Girlfriend Tiffany Tiefling Says She Kicked Him Out of the House and Replaced the Locks
Tiffany Tiefling still loves Arcadum after allegations of abusing over ten different women.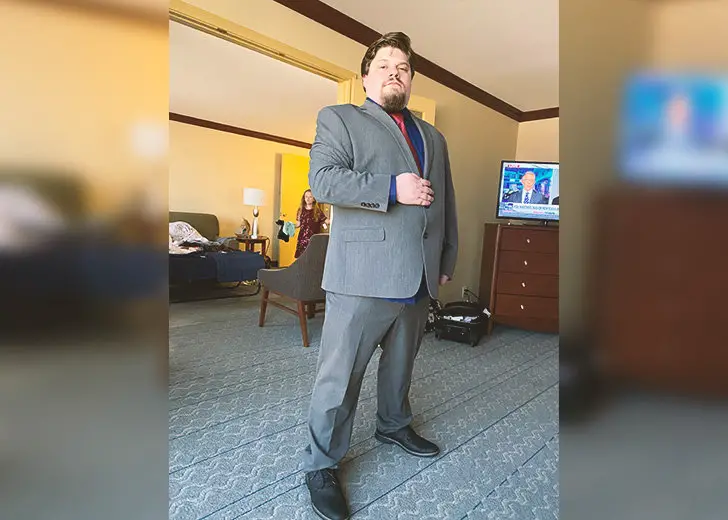 Trigger Warning: Abuse and Molestation. Reach out to the National Sexual Assault Hotline (1-800-656-4673), Victim Connect Live Chat (victimconnect.org), and the National Teen Dating Abuse Helpline (1-866-331-9474) if you are ever or have been taken advantage of.  
Another day, another Twitch drama! Twitch is becoming a toxic platform as of late. It seems like there's a new streamer scandal every day.
One such streamer is Jeremy Black, also known as Jeremy 'GloriousArcadum' Black, or simply Arcadum. He is famous on Twitch for playing Dungeons and Dragons (DnD) and has amassed over 250k followers. 
He's been accused of everything from assault and abuse to emotional manipulation by female members of his D&D circle. At least ten women have made similar claims against the streamer.
Arcadum stated that he would respond soon on his stream. But, unfortunately, it seems like the whole world is against him at the moment, including his girlfriend, Tiffany Tiefling.
Allegations Against Arcadum 
It all started when Arcadum, to salvage his relationship with streamer Tiefling, reached out to many women with whom he was acquainted. On August 25, 2021, he approached all the females he had been with to inform them that he would block and ban them.
Since then, streamers like lyra121, MomoMischief, Spatsula, and Kelli Siren, among others, have issued lengthy TwitLonger about Arcadum's alleged improper behavior. 
MomoMischief was one of the first women who exposed Arcadum. She claimed to have done so to protect future women from being misled by him. She was also attempting to raise awareness of him grooming the people in his life.
She alleged that the prominent streamer was emotionally manipulative throughout a long "relationship" and would lash out at her. According to her, there was a cycle to his behavior — anger, jealously, sympathy farming, and reinforcement of his status.
Folkona's allegations include a charge of molestation. Arcadum requested to stroke her back and toy with her hair, but his hands wandered in places they should not. Then he abused her despite her not giving consent.
Siren said Arcadum blocked and banned her from his servers after his girlfriend saw the texts between them. Allegedly, Arcadum would often victimize himself to seek attention from women. 
He did the same with Siren, and they were close friends for over two years. Eventually, they slowly started flirting and getting close to each other. Arcadum expected them to get intimate, but Siren was not comfortable with it. 
However, every time Siren said no, he would victimize himself and try to convince her of it. Finally, he started becoming possessive of her and used to go behind her back to scare off other guys. 
As a result, Siren lost a lot of friends. She confronted him, and finally, he stopped engaging with her in such a manner.
These are just three cases of Arcadum manipulating, gaslighting, and abusing women. There are many more cases, including that of Tiefling. 
Tiffany Tiefling's Cryptic Tweets
Ever since the allegations against her boyfriend came out, Tiefling has kept a low profile, presumably because she is as shocked as the rest of the world.
Her reaction was straightforward, and it will be some time before she shares her thoughts. She said she felt sick and was not ready to share her side of the story yet. 
On August 31, 2021, she left a cryptic tweet that had fans worried about her. She implied her experiences were a thousand times more than what other girls were saying. 
She said that she could write a novel if she were to say her side of the story. She further said she kicked Arcadum out of their house and changed the locks. 
Tiefling also shared her experiences reading the allegations placed on her boyfriend. She felt like she was reliving her darkest days, and it was like he was manipulating her again. 
Tiefling also accused the girls accusing Arcadum of not paying attention to her. She felt unwelcomed and alone because other girls did not take an interest to know her.
Despite everything that happened, Tiefling still cares and loves Arcadum.
She has been suffering for a while since she can not eat or sleep properly. She has been questioning reality, but still, her heart and brain ache for Arcadum.
Arcadum is yet to respond to all these allegations.