Arcadum's Wife and Victims Dismiss His Response to Allegations
Nobody is ready to accept Arcadum's half-hearted apology.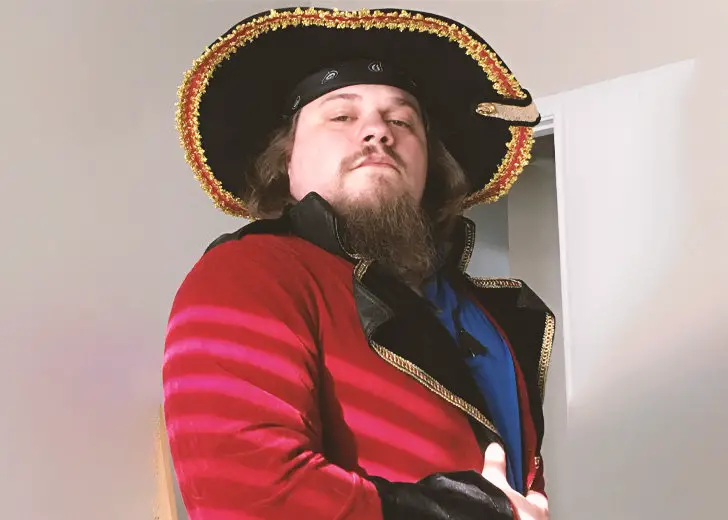 Arcadum's scandal is getting messier than ever, mainly because he released a half-hearted apology that offended the victims, his partner Tiffany Tiefling, and many others. 
Arcadum, real name Jeremy Black, is a streamer who built a following for himself playing Dungeons & Dragons online. Recently, he was accused of a slew of misconduct claims that have appeared on social media.
Twenty-one streamers and coworkers who worked or cooperated with Black issued TwitLonger comments outlining their claimed encounters with him. The claims varied from Black forcing himself on a woman, manipulating and gaslighting, and even pleasuring himself over the phone.
Black released a statement on September 2, 2021, denying all the claims of manipulation and harassment made by almost two dozen people.
Jeremy Black's Response
The Twitch streamer confessed he was engaged in a "wide range of relationships" with many people for years, but he had never "engaged in non-consensual behavior."
He said that some relationships led to physical relationships and admitted that he made some mistakes and was selfish during those times. However, he never approached people just for physical relationships. 
For him, his connections with people were "genuine friendship" that he valued. He apologized to everyone who was hurt by his action and promised he was getting better. 
For most of this apology, Black addressed Tiefling. Black called Tiefling his wife, but it is unclear if she is merely his girlfriend, fiancée, or wife, since different tabloids address her differently. 
Tiefling found out about the drama only a week ago, so Black deleted and edited the messages he sent to the victims to save his relationship. He also reached out to said victims to cut ties with them. 
Unfortunately, all of it backfired. Black requested everyone to support Tiefling, since his "truest friend" was suffering from his mistakes. He poured his love for his spouse, saying she would always be a part of him. 
He concluded his statement confirming that he had removed himself from Callous Row, Verum, and other D&D locations. He did so because he did not want to destroy a community that matters a lot to him.
Similarly, he won't be streaming since he has been reflecting on his actions and seeking counseling for personal difficulties he's been dealing with for a long time.
Tiffany Tiefling's Recent Updates
As soon as allegations flooded in, Tiefling was shocked that other people faced the same thing as her. As a result, she kicked her partner out of their house and changed the lock to stay away from him. 
After Black issued his apology, Tiefling took to Twitter to update her fans and followers about her situation. She did not stream that day because she needed to recover from the series of misfortunate events. 
Similarly, she hinted she needed to figure out her finances and was moving out of their house as well. Tiefling is apparently suffering from financial difficulties, so she said she would now have to be resourceful to earn money.
As of September 4, 2021, she has requested her fans and followers to tip her to manage her budget and life. Similarly, Tiefling still has a lot to say about the situation, but she is limiting her audience to her therapist and close friends only. 
Victims Respond to Jeremy Black's Apology
Following the publication of the TwitLongers regarding Black's alleged conduct, NOVO's CMO Devin Nash tweeted his own TwitLonger to indicate that Black will be dismissed as a customer.
Black's apology did not sit well with the victims and his followers. Everybody called him out for not correctly apologizing to the people he's traumatized.
Many streamers in the Twitch community tweeted their disgust at Black and his behavior. Similarly, a few victims took to Twitter to show their disappointment. 
@TheEmpressRed quote tweeted Black's apology and wrote a word to sum up what everybody was feeling — Disappointed. @NaomiOop pointed out that Black approached people for physical relationships. 
This was because he dumped his friends after he outgrew them and ignored people who supported him. Similarly, he also ignored invitations to hang out. He showed such behavior to everyone except women. 
All in all, nobody is accepting Black's apology, and he is losing fans and followers here and there.