April Ross' Husband Motivations Her Both on and off Court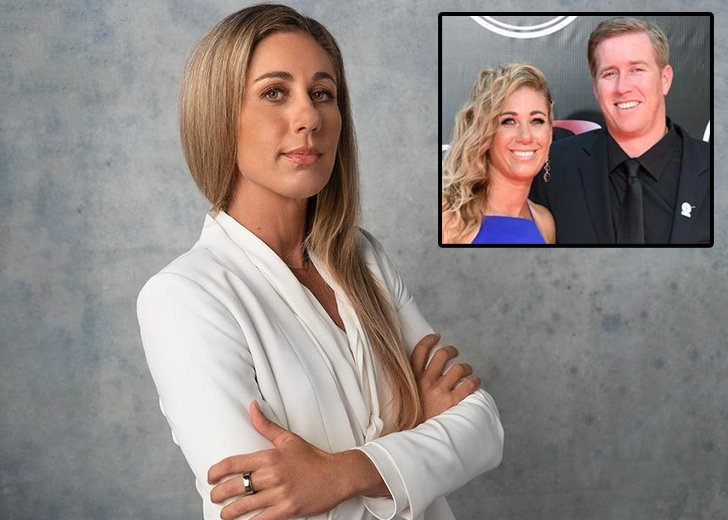 April Ross' husband Bradley Keenan was a former professional beach volleyball player. He currently serves as the head coach of Arizona State University's beach volleyball team.
Ross and her husband's marriage dates back to 2010.
They both support each other, whether it be on the field or off of it. They have praised each other in many interviews in their own unique way.
Ross and Keenan get their drive from one other in a number of ways. Ross' on-court success and work ethic, according to Keenan, has influenced him.
For Ross, seeing how much her partner accomplishes motivates her to keep going.
April Ross and Her Husband's Relationship
Ross married her partner in 2010 on "one of the funniest evenings of her life." She described the day as such because it included her diving into a pool while dressed in her bridal gown.
Keenan made his pro debut on the AVP circuit in 2006, and his partner frequently played on the same tours. They began dating in 2007.
When asked if he gets nervous watching her play, Keenan replied that he didn't see why he should.
"I don't get nervous. I was pretty nervous at the Olympics. But I don't know. I don't really get nervous when I'm watching her. She always just plays well. She's not in too many situations that would make me nervous." he told the Orange County Register in 2014.
Ross and Keenan won the first AVP tournament of the season in St. Petersburg, Florida, in 2014.
Keenan won with partner John Mayer, while Ross won with Kerri Walsh Jennings (with whom she is partnering in the Olympics with).
Ross remembers the day as being one of her favorites due to the fact that the couple won together.

April Ross with husband posing for a picture (Source: Ross's Instagram)
Ross sees everything as a competition, even when they're only in the weight room, as Keenan has discovered.
On the other hand, she is also a big fan of Keenan's coaching abilities. As per Heavy, Ross, after ASU hired her husband, said that the athletes would cherish her husband's teaching as much as she does.
She described her husband as a coach who was "very to the point". As per her, Keenan didn't like to sugarcoat things and was good at creating a culture that is fun and inclusive.
She added that he was good at making everyone feel accepted and part of the team.
Do April Ross and Her Partner Have Kids?
Ross and Keenan do not yet have children, but they do have a cat named Critter, whom they adore as if she were their child.
When they were still dating, Keenan rescued her from a shelter. 
Ross also often post pictures with their niece and nephew. She recently posted pictures on her Instagram celebrating Christmas and Halloween with them.
Her husband, on the other hand, likes to keep his life private. The ASU Beach Volleyball head coach even has his Instagram account set to private.
For a sport that needs a lot of travel, the couple has found consistent sources of support in one other.