Anuja Joshi and Her Real-Life Twin Sister Aneesha Joshi Play Sisters in 'The Resident'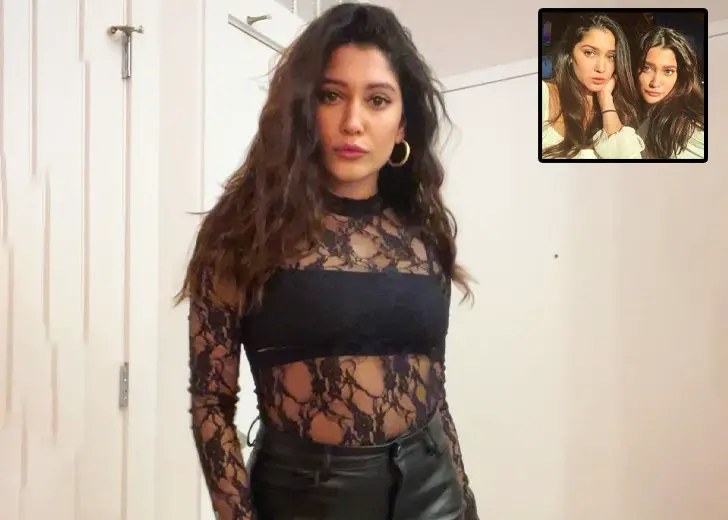 Usually, when a character in a show has a twin, it is someone who looks very similar to the actor who portrays the character. But sometimes, both the actor and their sibling are cast together in the show. 
The same is the case for Anuja Joshi and her twin sister, Aneesha Joshi. They are a part of The Resident, where their characters are twins.
Here is everything we know about the sisters and their show.
Anuja Joshi and Aneesha Joshi in 'The Resident'
The Resident is a critically acclaimed medical drama that has been on air since January 21, 2018. 
Based on Marty Makary's book Unaccountable, the show revolves around the staff of Chastain Park Memorial Hospital.

Anuja Joshi in The Resident with her twin sister, Aneesha Joshi. (Source: Instagram)
The show is currently on its fifth season with a few new faces. One of them is Anuja, who portrays Leela Devi in the medical drama. 
She was a recurring character in season 4 but became one of the main cast in the fifth season. She started as a surgical intern who had dyslexia and tried to prove herself at the hospital. 
She is now a resident there and living her best life with her boyfriend. However, her twin sister, Padma Devi, a wellness coach, messes things in Leela's Life when she comes to visit. 
Padma, portrayed by Aneesha, is a survivor of leukemia who came close to death when she was a child. That experience changed her and made her free-spirited. 
As reported by Deadline, Aneesha joined The Resident in the fifth season will often appear as a recurring cast. She celebrated her joining the series via a post on Instagram. 
She uploaded two pictures of herself — one on the chair that said, "The Resident Season 5" and another alongside her twin sister in the show. She wrote, "Oh how I've always loved a good plot twist."
She then thanked the team behind the series for welcoming her "to the cast with such open arms." She also thanked Anuja for being her "pillar of strength and inspiration."
At last, she gushed about how excited she was for people to meet her character, Padma. 
The Joshi Siblings 
Anuja and Aneesha were raised in a family where most people were involved in the Indian entertainment industry. Their father was a famous child actor named Alankar Joshi. 
Their aunt, Pallavi Joshi, is an award-winning actress in India. As a result, the twins were interested in performing from a young age. 

Anuja Joshi taking a mirror selfie with her sister, Aneesha Joshi. (Source: Instagram)
Anuja is a trained dancer specializing in Kuchipudi, a form of classical Indian dance. Similarly, she is also trained in Hindustani classical music. 
In an interview with Urban Asia, Aneesha said that she was exposed to "exposed to music, dance, and cinema" through her family from a very young age. 
She started dancing when she was four and studied ballet, jazz, Bharatnatyam, and Kathak. After they grew up, the siblings followed their family's footsteps and joined the entertainment industry. 
They initially started in India and later in the United States. Currently, Anuja is solely working on The Resident, whereas Aneesha has other projects in line.