Connie Britton and Her Twin Sister Cynthia Are Not Very Alike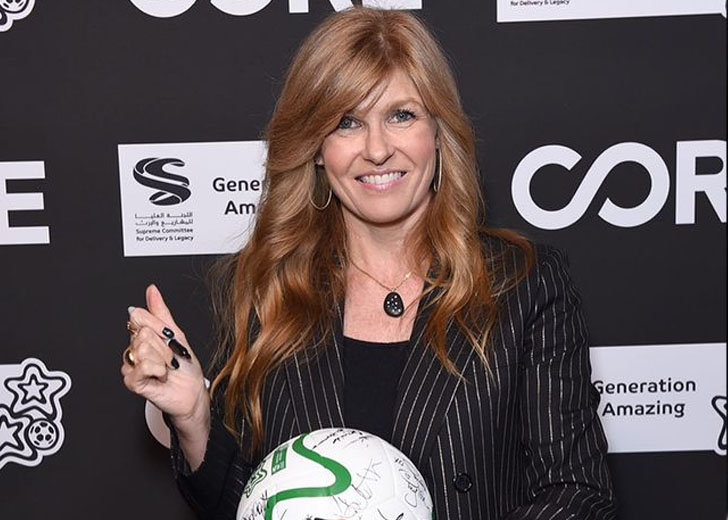 Connie Britton has been in showbiz for over three decades. Many people might recognize her as Nashville's faded country music diva Rayna Jaymes, but her acting career began way before she was rocking the country spotlight. 
Connie Britton's first television role came when she was in her late 20s. She starred in the movie Pins and Needles and Edward Burns' acclaimed independent film, The Brothers McMullen, for which she received an accolade.
She moved to Los Angeles after the success of The Brothers McMullen and continued starring in different TV series and made guest appearances. And in 2006, she got her second big break. 
Britton was cast in NBC's Friday Night Lights, which was critically acclaimed from the get-go. The series ran for five seasons, earning the actress two Emmy Award nominations. Now, years later, she has several hit movies, TV shows, and music albums under her belt.
But more than her successful career, fans seem interested in her twin sister. 
Connie Britton's Twin Sister
Britton's life concerning her twin sister seems to be shrouded in mystery. 
The actress often mentions having a twin sister and reveals tidbits about her in different interviews that show that the sisters are very different.
During an interview with People in 1994, it was reported that her twin sister, Cynthia, a defense contractor for the Department of Energy living in Alexandria, was one of Britton's closest friends.
But growing up, they got into fights. Britton would scratch her twin and once even smashed a ukulele over her sister's head. 
In another interview with Oprah, she revealed that one of her best childhood memories was performing plays with her sister and cousin. They would perform for their family, raid the closets for costumes, and fight for parts. 
Britton admitted to being the bossiest. The actress also revealed another fact about her sister in her Men's Journal interview. When the interview iterated that she had a lot of empathy for people with different views, she explained that she tried. 
She added that she had a twin sister who was "raised in the exact same house as [her] at the exact same time" that supported Trump. Unfortunately, there aren't many pictures of her sister, but on March 17, 2018, Britton uploaded a photo from their childhood in honor of their birthdays. 
Twitter Reacts to Connie Britton's Twin Sister
Oh wait. Apparently the twin doesn't look like Connie Britton. Never mind. — Julie O'Donoghue (@JSODonoghue) January 12, 2012
Despite Britton confirming that she has a twin sister now and then, many fans have never seen her.  
In 2012, Julie O'Donoghue, a senior reporter for the Louisiana Illuminator and producer of the Louisiana Illuminator podcast, tweeted that Britton's twin sister looked nothing like her, seemingly confirming that she had seen her. 
Similarly, Jay Martin tweeted that Britton has a twin but was probably put under Secret Service protection. User Kris expressed her shock at knowing that the actress had a twin. 
Meanwhile, user Vic Amaro tweeted, "may we never forget that Connie Britton has a twin sister that we'll never ever see a picture of."
Britton's twin sister's identity remains a secret.