Will Antonio Brown Be Back? Here's His Lengthy Statement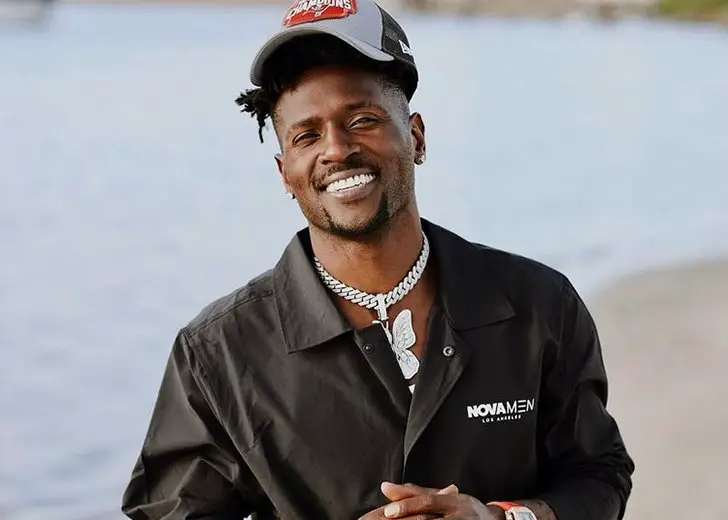 Despite the win over the New York Jets on Sunday (January 2, 2022), the new year didn't start with a roar for the Tampa Bay Buccaneers.
Antonio Brown opted out of the team during the third quarter.
The Buccaneers' wide receiver left his team members hanging after a heated exchange with coach Bruce Arians. He took off his equipment and stormed off the field. 
In March 2019, he was traded to Oakland Raiders but was cut before he played any games with the team.
Later in September, he was signed by the New England Patriots, but was once again cut within two weeks, after being accused of sexual assault.
In July 2020, he was suspended for eight regular-season games by the NFL for off-field issues. Then, in October of the same year, he was signed by the Buccaneers. 
NFL members and fans were left to interpret the situation as an abrupt outburst. Many mentioned that leaving the members in the middle of a game was a complete no-no.
People speculate it to be his last NFL game. But the wide receiver has been actively defending himself, giving statements, and explaining the situation. 
But the big question, 'Will Antonio Brown be back?' is his fans' major concern right now. So,
Will Antonio Brown Be Back?
Brown has been in and out of many teams. While he is on the field, his fans have nothing to complain about. But his relationship with the teams and the NFL has always been a major concern. 
Brown released a lengthy statement via his attorney and explained his situation. He explained how his coach pressured him to play injured.
Brown had an urgent MRI on his ankle that showed broken bone fragments stuck in his ankle, the ligament was torn from the bone, and cartilage loss, which made his bone bulge out.
He was given a painkiller that the NFLPA had warned against using. Brown said he gave as much as he could for his team but surrendered after realizing he could no longer use his ankle to fulfill his duties as a player in the game. 
His statement explained he took a seat on the sideline, and his coach came up to him and yelled, "What's wrong with you?" Brown said he tried to explain to his coach about his ankle. 
He then mentioned that instead of providing medical assistance, his coach told him he would be cut from the team if he didn't play hurt. 

Antonio Brown on his Sunday's game. (Source: Instagram)
While fans assumed Brown left the Buccaneers, he said he was thrown out of the team.
He said he was fired for having a painful injury, and the coach turned the situation in his favor and denied knowing his situation. 
Although the general manager acknowledged Brown's condition was transparent to Arians, the coach denied knowing about it. 
In his statement, he said he was triggered by his coach, who yelled at him and told him not to feel the pain.
Brown accepted that he had not been on his best behavior, but the accusations against him were false.
He said he would be back for sure in his statement, and that he was looking forward to the next season. 
Critics on Antonio Brown's Outburst
In an interview with ESPN, former football player Ryan Clark said Brown had always been one of the best players and the best wide receiver in the league, but his personal life haunted him in the field.
He said he was surprised because he never thought Brown would quit on himself. 
Other former players like Domonique Foxworth and Jeff Saturday said his behavior was absurd, and he needed to seek help and stabilize his mental health.
They said there are a lot of players who have performed despite medical emergencies, but Brown, with his actions, proved himself unreasonable. 
His fellow team member, Tom Brady, defended Brown, tried to spare him from all the controversies, and stated Brown needed a support system.
Brady, on the Let's Go! podcast, said he would continue to do everything to be a great friend and support Brown with the things he was going through.
While fans are waiting for Brown, the Buccaneers coach stated that he was "no longer a Buc."