Anthony Head and Daughter Emily on Spending Time Together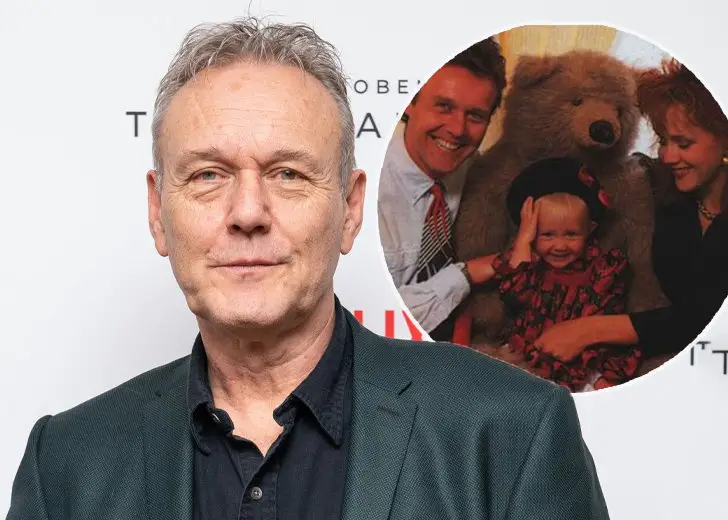 Anthony Head was a beloved star on the cult TV series Buffy the Vampire Slayer.
He starred as Rupert Giles, who mentored Buffy Summers and took her in as his daughter. 
In reality, however, the actor has two daughters — Emily and Daisy — and it appears they often spend time together. 
His older daughter, Emily Head, even took to Twitter on July 17, 2018, to share a photo of them attending The Muppets show. 
Emily had tweeted that she had met the muppets from the iconic sketch series thanks to her "cool dad." 
She was at the event with her father, who was also performing live with the muppets at the O2.  
Immediately after, fans took to the comments section to share their surprise at her parentage. 
Emmerdale and The Inbetweeners fans did not know she was the daughter of a very famous person, with some saying they were jealous of Emily. 
One user wrote, 'where have I been? how did I not know @emily_head's dad is b***dy' Giles!' while another added 'very cool dad to have Emily.'
Anthony Head on Guilt and Nepotism
Anthony and his family might be spending time together now, but that wasn't always the case.
He spent eight years away from his family when he was shooting the vampire series. 
The WB series ran for seven seasons, and the shooting took place in America. 
However, the Buffy the Vampire Slayer actor and his family lived in the UK, and as a result, he had to be away from home for so long. 

Anthony Head and his daughter, Emily Head, at her first photoshoot (Source: Emily Head/Twitter)
Anthony felt guilty about it, and so after every season, he and his wife would ask their children if they wanted him to stay. 
But every year, they told him to continue, and fortunately for the Head family, everything worked out well.
Head found success as Giles and starred in many other projects. 
His children also followed in his footsteps and landed roles.
They have even appeared in a few projects together, like 2008's The Invisibles, which raised suspicions of nepotism. 
But Head denied these, explaining that the casting director and producer didn't even know he and his kids were related.
Anthony Head Is Proud of His Daughter
That same year, Emily landed her breakthrough role as Carli D'Amato on The Inbetweeners. 
The series ran for two seasons, and after that, she starred in many other projects. 
Her next breakthrough project was in Emmerdale, where she took on the role of Rebecca White. 
She appeared in the series for two years. 
During her interview with Good Morning Britain to discuss her role in the series, she opened up about her father. 
She told the hosts, Kate Garraway and Jeremy Kyle, that her father was "very proud" of her and showed her that becoming an actor was feasible. 
The actress also revealed she received help from her father emotionally. 
"He's always at the end of the phone if I need to ask 'how do I go about doing this?' or advice on auditions, and he was very transparent on the slings and arrows in this business," said the actress.